The Package Travel Regulations 1992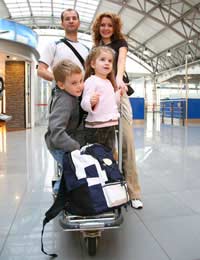 When you're booking a holiday, you'll probably hear about the Package Travel Regulations - so what are they and how can they help you?
In the UK, anyone who sells package holidays has to comply with the Package Travel Regulations 1992. The Regulations were brought in to set out tour operators' (and other travel organisers') responsibilities, and what consumers can do if they have a problem.
These rules have been put into place in the UK to implement a European Directive which affects all member states, so if your holiday is booked in Europe, you should be covered by the Regulations. UK Regulations don't apply to packages sold in other countries by operators established in the UK.
What is a Package Holiday?
A package holiday is defined by law as having at least two of these three components, all as part of a 'package' that you pay an inclusive price for:
transport (such as flights, transfers etc)
accommodation
another tourist service which makes up a significant proportion of the package.
To be a package holiday, it also has to last for more than 24 hours, or at the very least include overnight accommodation as part of the trip. As an example, a day-trip to a tourist attraction in the UK which includes entry and travel to the attraction wouldn't count.
The package also has to be sold as one - If travel and accommodation (for example) are paid for separately, it's not a package holiday.
What Do The Regulations Mean for Me?
There are certain rules that apply to selling a package holiday.
Brochures - although there's no legal requirement for an agent or tour operator to provide brochures, if they do, the brochure needs to contain information about:
the destination and how you'll get there
full details of the accommodation, where it is, its rating and main features
which meals which are included
any itinerary
basic information about passport, visa and health requirements
when and how much you have to pay
minimum traveller requirements if necessary
deadline for informing customers in the event of cancellation
arrangements covering inward and outward delays
how consumers' money is protected and how they'll get home if the operator goes out of business.
Contracts Under The Package Holiday Regulations
When you buy a holiday, you should receive a copy of a contract in writing. The contract needs to include the same information about transport, dates, accommodation, food and location as the brochure, essentially setting out in great detail what you are getting for your money.
If you have any special requirements such as non-smoking rooms, no children, accommodation for pets, and the tour operator has confirmed this will be acceptable, the arrangements should be included in the contract too.
If the operator changes the contract, you can either agree to the amendments, or you can decide to cancel the holiday without penalty. So you should receive a full refund of whatever you've paid to date. A surcharge can only be added if it is due to changes in transport costs, taxes or fees for certain services, and exchange rates.
The Package Travel Regulations are really there to make sure that you know exactly what you're getting when you book a holiday, and to ensure that you aren't unfairly treated by a tour operator adding charges or making changes to your holiday.
You might also like...
kev - Your Question:
Re my posts and your reply question of 01/08/18. No the holiday did not go ahead and we were returned to Bristol Airport as the flight was cancelled by Easyjet after 12.5 hours in flight. Fleetway did not offer an alternative holiday or refund. In fact they stated that Easyjet would refund the airfares and the balance of our the package holiday cost (£1153.19) should be claimed back from our travel insurers. Is this correct as my reading of the Package Travel Regulations 1992 indicates that Fleetway are incorrect. How do I pursue Fleetway?
---
Our Response:
The package holiday regulations state: The other party (in your case Fleetway) to the contract is liable to the consumer for the proper performance of the obligations under the contract, irrespective of whether such obligations are to be performed by that other party (Fleetway) or by other suppliers of services but this shall not affect any remedy or right of action which that other party may have against those other suppliers of services.
YourTravelRights
- 28-Aug-18 @ 11:45 AM