What To Do if Your Hotel Is Dirty and Unhygienic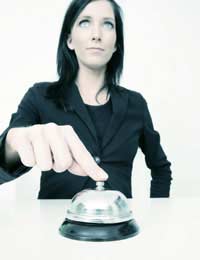 You've booked a holiday in a lovely looking hotel that you saw online. You've flown hundreds of miles to get there, and when you arrive, exhausted and expectant; you see what can only be described as a 'fleapit.' It's disappointing, and it's going to ruin your holiday if the place is dirty, damp, unhygienic or just plain awful. So what can you do about it?
If you booked a package holiday (a holiday made up of more than one component which was paid for as one 'package') you have the backing of the Package Travel Regulations, which mean that you could be entitled to compensation if the holiday isn't as you expected, or doesn't live up to the standards you would reasonably have expected it to.
Who is Responsible if I Have a Complaint?
The tour operator is liable under the law if there is a failure of the hotel to provide the services, facilities and accommodation that you've been led to expect. So, if you book the holiday through an agent, they will quite rightly tell you to take the complaint up with the tour operator. You'll have the details of the operator on your paperwork so keep hold of all the details.
Your first port of call is to the travel rep for your holiday. They have to make every effort to resolve your issues as soon as they are made aware of them, so if you check into your room and it's filthy, you need to tell them immediately. Most reps will give you a contact number - they want to sell you excursions after all - so use it. Meanwhile, if there are obvious signs that the room isn't clean - insects, mess, etc, take photographs. You might need these later!
What Am I Entitled To By Law?
The law states that all holiday accommodation must be safe, clean, and of a reasonable standard. So if you find yourself in a disgusting, dirty hotel, arrive to find a room full of cockroaches, and the kitchen hygiene gives you a dose of holiday tummy, you are entitled to compensation even if the holiday was a bargain and the accommodation was described as 'basic'. You're entitled to a certain level of accommodation even if you pay rock bottom prices.
Complain as soon as possible and ask the rep to complete an official report, and then make sure you have as much evidence of the issues you are complaining about as possible. Write to the tour operator within 28 days of returning home, giving them full details of the problem, what you want them to do about it, and giving them a deadline to respond. Include:
your invoice and confirmation number, ticket numbers and any other reference numbers
the date of your holiday
how much you paid
what the problems were and the effect they had on your holiday
details of any travel agent if you went through one - or the website you booked through
what you would like them to do - a refund or compensation for example
copies of any documents or any photographs that you took of the problems
statements from any witnesses.
Send the letter by recorded delivery and keep a copy.
The amount of compensation you can claim for a holiday that turns into a nightmare usually depends on how serious the breaches of contract were - for example if the lack of hygiene causes you or anyone in your party serious illness, ruining the holiday completely, you would be within your rights to claim a larger portion of the cost of the holiday plus any damages for loss of enjoyment - but if you were simply unhappy with your room, the compensation would be substantially less.
In some cases you can end up with compensation that's much more than you paid for the holiday - but as you would have to have had a really awful time, let's hope that's not necessary...
You might also like...
We stayed in what was advertised as a detached apartment/cottage called Seaview Meadow, Mousehole, Cornwall for our honeymoon recently.What a terrible place. We booked for 5 nights (though paid for 7 as he claimed to inky let it in weekly blocks which is inconsistent with reviews and his own website). The main problem however was the dampness of the place. So damp our bed covers were damp every day/night and our clothes in tbe drawers and hung up unworn were damp and became smelly after a couple of days. My husband developed a chest infection and breathing problems which we believe we're triggered by the damp.Our bed was propped up by books which we were warned about in the note the owner left us. (We arrived 10 pm after a 10 hour drive the day after our wedding).He also failed to provide us with clean towels and bed covers I specifically asked for, having been left with one medium sized and one hand towel each to last 5 nights. We had no privacy as the terrace he said couples used was at the front of his house so everyone in there coukd look out on us! There were blinds to the openplan bedroom and seating area but if these were left open everyone going upto and down from his house including the postman could see right in at eye level! There were no blinds/curtains to the kitchen with adjoining bathroom so again anyone coukd see in at eye level as coukd his rear neighbours. It was dangerous too as if you tried to walk through to the kitchen from the bathroom the door would slam into the fridge or the oven door or you!The owner said on the first night he was going to come and see us but we never saw or heard anything from him again. I noticed some stains on the duvet cover and throws on his chairs (which were years old as they're the same ones in his photos from 5+ years ago). There were other problems too including mould all over the bathroom and you couldn't watch TV in bed when it was working as it was very small and badly positioned by the owner. This place ruined our honeymoon. We left by 4.30 am on our last night/day as it was unbearable staying there. We left a note complaining and explaining why we'd left do early and backed it up with an email after we returned home. He has replied accussing us if bring liars and of blackmail and says the matter is closed and if we respond he will take legal action under the protection from harassment act! Shocking! He's trying to claim we're lying to get a refund which I'm disgusted with and highly insulted about. We stay in lots of places regularly and have never felt the need to complain before as we've never stated in such poor accommidation. I would definitely not recommend this place to anyone.
@Woody...im hoping to take the same action towards a dirty Blackpool hotel....Can you let me know how you got on please..
Aldo
- 2-Nov-14 @ 12:46 PM
@woody. You did the right thing by actually complaining to the manager during your stay. Make notes of individual aspects of the room/food that you found dissatisfactory so that you can include them all in your complaint to the trader. Photos that you took will also help. Write to the hotel manager (send by recorded to delivery/keep a copy) stating that you would like to be compensated for your bad experience and reiterate that you were unhappy with the way your complaint was handled when you were there.
Include:
The dates you stayed there and how much you paid
List of all the things that were wrong
If there was a description in the advert, explain how your actual experience differed
How much you would like to be compensed
If you paid for your accommodation by credit card, it can sometimes be possible (and easier) to try and claim via your credit card company. By law, if the trader breaks they contract, the credit card company is jointly responsible (for holidays that cost more than £100 but less than £30,000). Even if you only paid the deposit by card and the remainder by cash you may still be covered. Try writing to them as well and explain that you have also written to the hotel manager.
If all that fails, then you could try court action but this may be lengthy, costly, difficult to prove...and there's always the chance that the hotel doesn't have the funds to pay any compensation awarded on top of the court costs.
YourTravelRights
- 29-Sep-14 @ 10:37 AM
Hi looking for a bit of advise. We booked a holiday that was in the paper for Blackpool. All information was incorrect with prices and this holiday worked out to be more. We paid £420 for 3 adults and 1 child aged 4 morning breakfast and evening meals. Checked in and could not see the rooms untill about 2hrs as they were not ready. When we could get in the rooms were disgusting they smelt of damp and the ceilings were black. The rooms had plastic ceiling which was black with dirt and the room was carpeted right through even the bathroom. The bed sheets had holes in them and there was dust all over the bed. The wall paper was all marked and hanging of the wall in some places and all carpets are very old. We paid for a room for myself husband and child and seperate for my mother they put us all in one room but was sorted in the end. We were shown 3 other rooms to see if we would be satisfied into changing but the rest of the rooms were in the same condition. After all this myself and my mother confronted the owner who asked us to step into his office like naughty school children and we explained that the hotel was not up to my standards and that I would like the money back to leave and go somewhere else. I was told that his accountant would not except this and we can leave but with out any money. We had no choice but to stay and we could not afford to loose that type of money. All food that was served was very basic and was not very nice to eat. You never known what you were going to have for tea as the staff could not tell you and there was no board to tell you what you could have and there was no choices either. Entertainment was awfull all drinks at the bar were flat. Fizzy juice and pints of lager. This has ruined my birthday/anniversary. This place is shocking and the owners are deluded.also there was a deposit of £100 paid.
Woody
- 25-Sep-14 @ 7:34 PM
@bevy1939. Ask to speak to the manager at the travel company you booked through and ask him/her to provide you with an assurance in writing that they have checked it out to ensure it is open and meets standards described in the brochure. If nothing else, it will force them to take it a bit more seriously.
YourTravelRights
- 29-Jul-14 @ 11:24 AM
I have booked a holiday for myself and son through A1 travel for 7th Aug to Turkey.When I recently looked on Tripadvisor people comments said the Club La Luna 4* was closed and you were being sent to the sister hotel Mira Luna 3* The reviews are terrible with regard to your health & safety, security, illness etc!Owner of both hotels near bankrupt, note on La Luna door saying hotel closed go to Mira Luna, my travel Co emailed saidLa Luna open last week which is clearly not yet still sending people there along with other companies.I asked to change hotel which has cost me more money to downgrade to a lower star hotel and now only half board, I had paid for all Inclusive, I could not afford the £350 to pay again for all inclusive but will cost me in the long run as now only half board.Reviews have now been taken off Tripadvisor, does that confirm the hotel is closed or so people do not know they are being sent to the sister hotel?Does my travel co not have a right to notify me of the closure or that they are sending you to a different hotel? When I spoke to them they said they had not heard anything and it was my choice to change hotel but I feel I did not have a choice as you would be mad to go out there knowing what was happening and to put myself and son at risk.I know you have to take reviews with a pinch of salt but every review is terrible and people looking to take legal action against travel co
Bevy1969
- 28-Jul-14 @ 4:49 PM
Just a question. I am paranoid right now, to some this may seem silly. But we stayed at a hotel this weekend, only 1 night, from midnight until 7 am. As soon as we were finished getting ready to leave, we saw a cockroach on the bathroom wall. Our bags, and my purse were on a table. We shook out our clothes, inspected every last inch and shook our bags out, shook my purse out and looked through everything in it, outside of the hotel, never found anything. Also I had used my hairdryer to dry my hair that morning so I am pretty confident we did not take anything home with us.We kept everything outside when we got home, went through again, washed clothes and put the bags in a sealed garbage bag. BUT I a still paranoid that something may have come home. What are the chances after all that, or are we in the clear?
miles
- 24-Jun-14 @ 8:44 PM
Hi please could you help me . I recently flew to Istanbul to celebrate my 28th wedding anniversary . As we wanted something special We booked a deluxe room With a sea view and also flew with British airways to ensure our trip was truly special . When I arrived at our hotel I burst in to tears . The room Was totally disgusting . The bathroom had mould and the ceiling was falling down . The bedroom Had holes plugged with tissues the air conditioning did not work and the bed was a disgrace . I have E mailed booking . Com And sent photos but have been told I'm not entitled to a refund . Please could you clarify we're I stand L Goode
Goodie
- 14-May-14 @ 3:31 PM
I lost my home due to a slum lord and with two kids an husband out of work facing being homeless checks in to Hallmark inn on trinity lane in nashville tnn. The room was terrible it appeared to be vomit on carpet an reported it to front desk. Soon after a maid an maintenance man which also reported it shouldn't have been rented so front desk confronted the maid who last cleaned in doing so she came to my room she smelt of alcohol and cigarettes pointing her finger in my face threating to put her hands on me etc. I was given three extra days after being assaulted by there staff an the saw it from cameras on property. She lives on the property as well. We are still here in a different room the toilet seat has burns all over it house keeping comes they don't clean tubs or toilets at all the towels that they give smell like they were not washed just stuck in a dryer. The staff are very unprofessional an rude. I wouldn't recommend to anyone. At this point i don't what to doas a mother i can't let my family be homeless. Please pray for us thank you
Big Baby Williams
- 18-Feb-14 @ 7:29 PM
We made online reservations at Travelodge Inn and suites Mccoy rd. Orlando, fl for Feb 1st 2014. We arrived and were given a room card. The room was tiny and filthy dirty and smelled really bad. I went back to the desk and explained that I reserved a suite and was given another room card. I have never seen such a dirty hotel in my life and I'm 62. There is no way I would have slept in that place. I also noticed some shady things going on. Please have this checked out. No one should pay to stay someplace with large dark stains all over the carpet. It was really gross. I asked for my money back and went somewhere else. Thank You.
jcx1
- 3-Feb-14 @ 9:31 PM
Hi me and my family 2adults 2kids have booked a holiday to coral sea Egypt We have heard lots of horror story's about hygiene here and illness It was on watch dog last nite 12/9/12 and this was the final straw for us as we paid £3300 for this holiday and we now want to cancel are we entitled to a refund as it is clear 1st choice should not be sending people here with such a high rate of illness :(
Brucielawd
- 13-Sep-12 @ 7:11 PM