Should I Pay the Full Amount on a Cancelled Holiday?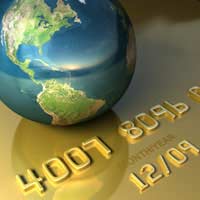 Q.
I have booked a holiday via an Internet site - 1 week in the middle of april 2009, and I have realised that the school Easter holiday break has changed.
Unfortunately the cottage is booked at the Easter period, so I have asked if I can transfer my booking to a different cottage. The company has advised that I can't and I am liable to pay the full amount of the holiday in April unless someone else books it.
What are my rights? I thought we would lose the deposit, but not be liable to pay the full amount? Unless someone else books the holiday,we will now have to foot the bill, and also end up with no Easter holiday unless we take the children out of school.
(Mrs HF, 30 January 2009)

A.
Unfortunately, this all depends on the terms and conditions in your holiday brochure. Because you are technically 'breaching the contract' by cancelling the holiday, for whatever reason, you are liable to pay the holiday company what's deemed to be 'reasonable compensation.' for their loss. It would be exactly the same if they had cancelled the holiday, they would be expected to pay you back the full cost of the holiday if you had already paid it up front.
If they manage to sell the holiday, then obviously this won't apply, because the holiday company hasn't lost anything. So it's reasonable for them to have a clause about re-selling in the contract. It's reasonable for you to ask them not to pursue any further requests for payment until they have tried to resell the holiday.
The Package Travel Regulations 1992
The Package Travel Regulations 1992 specify the information must be given to consumers before any package holiday contract is agreed or the holiday starts, and the regulations also state that cancellation terms have to be included in the contract. If your brochure and/or the contract don't mention your rights when you have to cancel your holiday, you could possibly have a case for claiming that they are in breach of the Package Travel Regulations, but it's a difficult one to win.
The Office of Fair Trading is looking into some of the charges that are levied on consumers who have to cancel their holidays, because of concerns that some tour operators' cancellation charges are excessive. In some cases, the OFT has asked the tour operators concerned to justify charging so much, but as yet the enquiries are still under way, so there have been no reported decisions. If some charges are found to be excessive, it's likely to have an effect on all tour operators and holiday companies, because they don't want to fall foul of any OFT regulations.
Insurance Claims
One other avenue you could pursue is claiming the cost of the cancellation back on your insurance policy, although to be fair, many policies are strict when it comes to paying out for cancellations, and might not treat a change of school holiday dates as a good enough reason to refund you. Check your policy, and if you're covered for this eventuality, it's probably your best avenue.
You might also like...
I have paid most of my holiday via on the beach and have to pay the remainder of £700 before our travel date of 18/05/20. Due to the corona virus I have been furloughed and wondering if I need to pay the full amount before getting a refund on what we have laid already?
Deano
- 6-Apr-20 @ 7:44 PM
We have paid deposit of £800 and due to pay further £3600 by 21st April. We have insurance and want to go if we are allowed. Holiday in mid July. Are we still covered for what we pay from now on ?
how do stand if i pay my final balanceby cheque, i have payed £600.00 deposit and the travel agent is asking me to paythe balance of£3900 by chequeor bac will i be able to get my money backas holiday is on the 27. 07. 2020thank you 1958
1958
- 6-Apr-20 @ 10:56 AM
Booked holiday to Spain 10th July with tui paid only 50 pp low deposit the balance on the deposit is due tomorrow and the final payment 2 weeks later but feel holiday will no longer go ahead if I cancel it will I have to pay remainder of the balance still
Wend
- 4-Apr-20 @ 10:58 AM
I have booked a 11 day holiday to Majorca leaving on 10 July.I have only paid deposit but balance is due on 1 May.Jet2 states that you will only lose deposit if you cancel over 70 days.Is it better just to cancel to be sure?
serean
- 3-Apr-20 @ 10:30 PM
I booked for September for 7 people and 5 do not want to go now we paid over a 1000 pound deposit and they will not amend for me and my husband but if I cancel they will keep my deposit and want a cancellation fee so I will have lost 1100 pound surely they can't take this much , if I don't cancel now they will charge me more to cancel it take the full balance off my credit card in June , can anyone advise me please
I have paid deposit of Jet2 package holiday travelling on 7/7/20 to a brand new hotel in Menorca. Balance due on 7/4/20, however on checking hotel website construction work has stopped and hotel will not open till 2021.I don't want to pay balance as the package I bought is not going to be available.Looking for advice on where I stand.Travel agent has not answered my email.
Family hol
- 31-Mar-20 @ 7:25 PM
I've booked a jet2 package holiday going July 30th I've paid 800 pounds off the total how much will I get back if I cancel
Wills
- 31-Mar-20 @ 11:37 AM
Have booked a holiday to florida going in july, paid deposit and several instalments. Remainder due 1st week of April. I'm willing to lose deposit, can they keep our money paid in instalments too?
Daisy
- 30-Mar-20 @ 9:07 PM
I have booked holiday with tui going to Egypt 22-6-2020 already paid £900 the rest is due tomorrow 31-3-2020total of £1,009 I don't want to give tui my money in case the holiday is cancelled because of corona virus and I certainly do NOT want a voucher to use later how do I stand I paid on my Barclay credit card
Joe dog
- 30-Mar-20 @ 5:34 PM
We too have paid a low deposit and now face paying the balance (full deposit and the amount outstanding at the same time as the trip is scheduled for June) in a couple of days time. TUI are offering a free amendment to a later date but these are all more expensive and I'm not sure of our schedule this far in advance, so I want to cancel. However, I want them to tell me the trip is cancelled, so I don't fall foul of their loss of deposit Ts&Cs. Am I entitled to demand they confirm the holiday will go ahead before paying (they obviously can't as currently the country … and the hotel are in lockdown until further notice) ?
SRB
- 29-Mar-20 @ 12:45 PM
We paid £200 and have 4.5k to pay by 9 May. I'm not paying that I can't afford to. We are insured but I don't want to pay out and claim. Feel for travel industry but cannot pay all that money out now
Jmamp
- 29-Mar-20 @ 12:27 PM
Hi I've paid Jet2 £820 for a holiday I've got £940 to pay by the 21st April I just don't no what to do with what's going on
Baz
- 27-Mar-20 @ 12:05 PM
Hello, I'm due to pay of balance of £426 to Jet2holidays on the 5th April for a holiday in June, I've already paid £780 so didn't want to cancel, I would rather pay the balance and then see what actions are taken by Jet2holidays, any advice please. Thank you.
Craney
- 26-Mar-20 @ 1:22 PM
Have paidholiday in full to jet2 for june will I beable to get a full refund if they canx the holiday paid on my debit card
Ann
- 25-Mar-20 @ 4:32 PM
I am due to pay the remaining balance of a package with BA to Orlando on 30th April. I have already paid £5300 and the balance of £5000 due tomorrow. Should I go ahead and pay this knowing that the holiday is probably not going to go ahead. At the moment BA is offering a voucher if you cancel. Not keen on a voucher as if they go down after all this then the voucher is worthless! Know they will refund if they cancel but at the moment the flights are listed as still going. Don't want to end up having to fly out and for Disney/universal etc be closed as that is the whole point of going with children aged 8 and 6!
Mrs
- 25-Mar-20 @ 1:11 PM
I am due to fly to Canada in July. As I am not confident that the current coronavirus will improve, I am debating cancelling the holiday. I spoke with Barrhead Travel, who states that as I have paid the balance of the flights, I would lose the entire amount? I have still to pay the remaining balance for accommodation in May. My understanding is that if I cancelled with 97 days notice or more, i would only lose 30% Can you confirm my position on the matter?
SP78
- 19-Mar-20 @ 5:40 PM
We have a family holiday booked for July 31 and so far we've paid £240 to Jet2 as a deposit. We are due to pay the remaining £2500 by the end of May 2020. - Should I wait til May To see if I can pay for the holiday or cancel now in case unable to pay?If I wait til May - will I have to pay more than a deposit if I cancel? Due to Covid19 - Will Jet2 refund us if they go bust or cancel as Atol protected? I simply cannot afford to lose more than a deposit
We have a family holiday booked for June and so far we've paid £300 to Jet2 as a deposit. We are due to pay the remaining £1200 by the end of March 2020. - Should I pay the £1200 to ensure we get our money back should the holiday be cancelled? - Will Jet2 still be a company by June to give us a refund? - Having lost my income stream due to Covid-19 I simply cannot afford to pay the £1200. Am I better to admit defeat and lose the £300 to reduce the risk of losing an extra £1200? I don't want to contact Jet2 at this stage because they have more urgent queries to deal with but I would appreciate advice from your experts - thank you!
Muds
- 17-Mar-20 @ 12:05 PM
I have had to cancel accommodation due to coronavirus lockdown. I accept I will lose the money for the apartment, but why should I not get the local tax part back
Broadhill baby
- 14-Mar-20 @ 9:48 PM
Booked holiday for July to Turkey paid 50 pound deposit now have to cancel as I can't afford it full balance due end of April wasn't told at time of booking it was low deposit and travel agent looking 200 pound cancellation feewhere do I stand with this
Help
- 11-Mar-20 @ 9:16 PM
I have booked a holiday and deposit was £400 I have only paid £100 still need to pay £300 but due to illness I have had to cancel holiday the travel agent said I still have to pay the £300 any advice if this is a must would be appreciated
We are due to go to Singapore.. the cruise ship has cancelled 2 sailings 2 weeks before we go I have contacted the company but they are giving us no assurance all is ok an just saying the health authority are say it's ok to ho
Biscuit
- 13-Feb-20 @ 8:44 AM
Hi, In August this year we booked a week's holiday for August 2020, to Turkey with Tui travel agent. We have since decided that we cannot afford to pay for the holiday, When I rang the company to request a cancellation I was told we have to pay the deposit of £200 pp so an extra £150pp as we've already paid £50pp on the day of booking. The fee is also to cover if they cannot re-sell the holiday even though it's eight months away. Any advice would be greatly appreciated.Kind regards
Carlos
- 12-Dec-19 @ 4:58 PM
Am currently in a similar situation where I have paid low deposit of £100 and want to cancel - TUI states I am liable to pay further £300 of deposit to allow me to cancel , holiday is May 2020 How did you all get on , Any advise ?
Tania
- 15-Nov-19 @ 12:24 AM
Hi, On 27th September this year we booked a week's holiday for May 11th 2020, to Turkey with First Choice mainly because of the media reporting that next year holiday prices will treble because of the Thomas Cook collapse and the supply and demand scenario. We have since decided that we want to cancel because of the situation that is unfolding on the Turkish/Syrian border and the moral and ethical stance we have of being on holiday whilst a few hundred miles away people could be dying and the fact that our money to go on holiday could be funding the Turkish government in their ethnic cleansing of the area. We booked the holiday with First Choice'sno deposit policy and then paying off the holiday through 4 direct debit payments. When I rang the company to request a cancellation I was told we have to pay the deposit of £200 pp I explained that we haven't actually paid a deposit but apparently the fee is for administration purposes even though I can go onto My Booking and cancel the holiday myself by pressing one button! The fee is also to cover if they cannot re-sell the holiday even though it's eight months away. Any advice would be greatly received before 1st November if possible because that is when our 1st direct debit payment is due to be paid. Kind regards
Kaz
- 18-Oct-19 @ 11:08 AM
Has anyone on this thread had any joy with getting anywhere with internet travel companies who charge 100% to cancel flights etc or try to charge huge amendment costs to travel? Have encountered this with Love Holidays and any advice greatfully welcome. What happens if I refuse to pay cancellation fees? Been stitched up completely and they are changing the amendment fee literally every hour!
Hi I booked a holiday cottage with a deposit of £75. Ive since cancelled the holiday beforefurther money was due, 8 weeks prior to the holiday. They have now sent a demand for £175 to make up the cost of the actual deposit of £250. Apparently this £75 was a low cost deposit that was a special offer but when I booked it just looked like the normal deposit. This was not clearly displayed as being special or different at the time of booking, but I admit that it is in their terms and conditions on reviewing them carefully. I am happy to lose the deposit of £75 but feel paying more for a hidden deposit charge is a bit unfair. I also suddenly seem to be dealing with a different holiday company to the one I booked with. Further investigation shows that both companies are owned by the same parent company. Any advice, or should I just pay the extra £175?
sophe
- 27-Jun-19 @ 6:27 PM
I booked a package holiday with destination2 online and then needed to cancel this. I did so by phone and email a few hours later. They are trying to charge me for the flights and 35% of the holiday. Although I contacted them before they sent a confirmation email. Is the holiday booked without a confirmation being sent to me?
Worried
- 23-Jun-19 @ 7:29 PM
Booked a holiday with Ramsay World Travel Aberdeen, one of the flights we really wanted was cancelled and they have offered us unacceptable options. I was told cancellation would be the deposit which is £400. They are now telling me that it will be £1800. Surely this is not right? £400 is a hard enough figure to lose but that is an absolute joke.......
Kelmac79
- 14-Jun-19 @ 7:05 PM