How The British Embassy Can Help Brits Abroad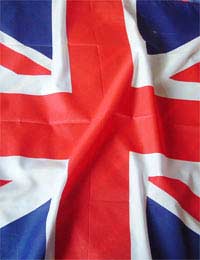 The Foreign and Commonwealth Office (FCO) is responsible for British Embassies and High Commissions worldwide, and is well known for being the best place to find information about countries you want to visit in advance - maybe you want to check visa requirements or what vaccinations you'll need.
When you are actually abroad, though, the FCO can provide invaluable help in disaster and emergency situations.Hopefully you won't need their help, but if you do, it's good to know in advance what the FCO can and can't do in an emergency.
Who Can The FCO Help?
The FCO can provide support and assistance to British nationals when they are outside of the UK. It doesn't actually matter if they usually live in the UK; the protection is there wherever they currently reside. Sometimes, if you have a dual nationality you may also be able to ask for help from the FCO, and in very limited circumstances they will help European Union or Commonwealth nationals who come from a country with no local diplomatic or consular office.
What To Do In an Emergency
The FCO are the first point of contact for anyone who has suffered a serious holiday mishap. If you lose your passport, they may be able to issue you with a replacement, or at the very least a document that will get you back home again.
If you've had an accident, been taken to hospital, or suffered from a bereavement while abroad, they would be the people to speak to - although they can't pay for your treatment, offer legal advice or pay costs of transportation/burial. In the case of a bereavement, they can provide a UK death certificate if you register the death with them, advise you about procedures, and inform next of kin back in the UK.
If you've been arrested or imprisoned, they will send a representative to visit you, inform people back home, and give you a list of local lawyers to choose from.
If there's a natural disaster or political emergency in the country you're visiting, the FCO will help, too.
What The FCO Will Not Do
They can't give you any legal advice or recommend a lawyer, and they won't be able to stump up your bail or get you out of jail. If and when you're released, they can't prevent the local authorities from deporting you.
They won't help you enter a country if you haven't got the correct visa, have lost your passport or it's invalid.
They can't investigate crimes or search for missing people abroad, although they will be able to point you in the direction of someone else who can help.
They won't give you money apart from exceptional circumstances where they may be able to lend you some - although you'll have to surrender your passport and of course, pay the money back.
They won't make travel arrangements on your behalf, find work or accommodation for you, or intervene in your business arrangements.
What About a Major Catastrophe?
Unfortunately, nobody can predict a natural disaster, act of terrorism, major accident, political unrest or conflict. In general, it's up to the Foreign Secretary to decide whether an event is a major catastrophe which will affect significant numbers of people.
If the decision is made that a major catastrophe has taken place, the FCO will consider whether exceptional help should be provided from the public purse, and if so will usually set up public help lines, provide information to those who have been affected and their families, and often send extra staff to the country involved.
Where Should I Go For Help?
You can find the Consular Directorate of the Foreign and Commonwealth Office in London, and there is usually a British Embassy (or High Commission in Commonwealth countries) in most countries - usually in the capital city.
Most travel abroad is trouble free, and you won't need to know that the FCO is there for you in an emergency. It's always good to know that there's an organisation there to help in times of distress and need.
You might also like...
My friend has been stuck in turkey for nearly 6 weeks now.. hes on his own and has no money. Hes struggling to even feed himself... how are the government going to help him get home?
Nat
- 18-Apr-20 @ 4:15 PM
Hi my husband has been stuck in turkey for a while know he has ran out of money and can not get a flight home I cant send him any as I'm due our baby this week hes been to the embassy and they said we will not help you he was stranded there because his job had finished and all his money etc was taken from him whilst doing cargo ship deliveries any way to get him the money
My son is in NZ and hoping to fly back t,his Saturday. He is flying with Quatar Airways and it's costing £1350. Is there any Government help as promised ????We are paying for this but really can't afford it. Please respond Thanks
Lizzy
- 7-Apr-20 @ 5:33 PM
Hi my husband and his friend is stuck in Islamabad his trying his best to come back to UK his a British citizen is there any help you could help us with please
Tasha
- 28-Mar-20 @ 2:03 PM
Like 4 others on this site my daughter is stuck in Turkey keeps saying she has a flight then it's cancelled how is the government going to help her..
Beagle
- 28-Mar-20 @ 10:37 AM
Stuck in Turkyflights cancelled on medication no flights back airline not even reply omg British government don't even care
Kaz
- 27-Mar-20 @ 12:34 AM
Please help my daughter is stuck in New Zealand and has a flight back to uk but Australian border control will not allow specified stopover time of flight. She has no money to stay there to live
Deb
- 22-Mar-20 @ 6:23 AM
Me and my wife are stuck in new Delhi... No information about anything except our flights are cancelled and we can't get home... Don't know what to do? Don't know when or whom can help us.. We have sent emails and have made dozens of phone calls to no avail..No one answers???? We have had no contact from our agent, airline or insurance company so we need help.. Please someone help David North
Dave
- 21-Mar-20 @ 10:07 AM
Me And my son stuck in Turkey . we planned to come back home (UK) on the 17th of March but our flight has been cancelled and we can't get back to home is there any help service?
Arslan
- 20-Mar-20 @ 8:29 AM
Can anyone please tell me what to do I'm in new Zealand flights and airports closing fast I have 6 days before I fly home ??? How do I live if I can't get home
Brit
- 18-Mar-20 @ 6:54 PM
I am currently in Nerja near Malaga, was due to fly back to the UK on Saturday 21st, my flight has been cancelled and there are no flights now until 30th March, I have rebooked for that date but concerned that will be cancelled too and with the advice today telling UK citizens to leave Spain by 24th I don't understand how we are supposed to leave when there are no flights? Please advise.
Catherine
- 18-Mar-20 @ 6:30 PM
Any HELP possible please, My sister and her sick husband are stuck in Lanzorote , they have just found out that Ryanair have cancelled their return to UK flight Monday 22nd March , we are worried sick at home and just want them home as soon as possibly !!
Strawbs
- 18-Mar-20 @ 6:27 PM
My elderly parents are stuck in Lanzarote and Jet2 is not helping with rescue flights. The British Consulate and all FCO numbers are not being answered. Please help. I have contacted my MP in desperation...
Donna
- 18-Mar-20 @ 5:13 PM
Hi I have been in Germany for 1 week to work and now the work has closed due to the virus. I need to get back to the UK before the borders close can you help
Katie
- 17-Mar-20 @ 4:02 PM
My partner is in Izmir Turkey 2 days in after having surgery. She has been told by doctors that she isn't well enough to leave now and the earliest would be Saturday. She's booked a flight this morning with Turkish Airlines as is so far scheduled to fly. If it gets cancelled what does she do? Will hotels be taking guests? Where does she go?
JGibbo81
- 17-Mar-20 @ 3:37 PM
Hi, I'm a British citizen and I'm stuck in libya- Tripoli with my two children and husband. I've got a flight booked from Misurata to Tunisia on 20/03/2020 but the airport has closed and suspended all flights. I also have a flight booked from tunis Carthage to London Heathrow on 22/03/2020 but I read on the government website all flights will be suspended from 18/03/2020. Im panicking please I need help to get back to the UK with my two girls and husband.
Yasmin
- 17-Mar-20 @ 11:34 AM
My daughter and her boyfriend are currently stuck at Panama Tocoya airport trying to get home. They have been at on holiday there for 18 days at a festival snd were pretty much off the grid. Theywere going to the airport andthe shuttle broke down and they missed there flight. The company they were flying with booked them on another flight to Bogotá but no onward flight to the uk when they went to board they were turned away and the company they were flying with has closed down for the night. and it looks unlikely they are going to get help with flights home.I am very worried about her as she got a sickness bug and is she is putting on a brave face but I am very worried about them getting home.
Lindsey
- 17-Mar-20 @ 4:38 AM
At the moment my flight is stillsheduled for Wednesday from Zaragoza to Stansted London . But I will be leaving my 69 mother here alone and don't know what to do
Anit
- 16-Mar-20 @ 6:18 PM
hello . I am currently stuck in Spain (Benidorm) and the hotel has us quarentined to our rooms but the hotel has informed us it will be closing down on Wednesday 18/03/2020 and our TUI rep has no idea whats going on we are starting to panic now , please can you help? Tui is not helping at all and the hotel just want us out .
Flossy
- 16-Mar-20 @ 1:00 PM
We had our BA flight cancelledon Saturdaybecause of the virus and have been left very much abandoned no informationfrom BA since cancelledand TUIbooking agent has wiped their hands of us passing blame and responsibility on to BA. We are in room confinementwith no info from hotel or anyone since the police ordered us to our rooms last night just after 9 o clock. We are funding our selves at the momentbut that wont last for long. Please can you help us get back to the UK
Donna
- 16-Mar-20 @ 8:21 AM
Hello our flight with BA was cancelledSaturday we are currently in lockdown in a hotel in Tenerife. We have had very little support from booking agent and BA do not answer the phone or email we are here with no informationfrom the hotel either and are having to fund everything ourselveswhich is rapidly running out
Donna
- 16-Mar-20 @ 8:16 AM
Hi, my flight back from panama has been cancelled without warning due to coronavirus, iberia are not taking my calls and I can't contact them online. Flights from bogota have become super expensive and I can't afford one. I am currently in a hotel in Panama city is there any help or advice you can provide?
sirreal
- 15-Mar-20 @ 4:10 PM
Hello. I have arrived in Poland with my wife and 2 small children (1 and 4 years old) on Wed 11th March 2020. We are meant to be flying back home to England on Thurs 19th March 2020 but as you know all the flights are being cancelled. We need to get back home. Please can you help? Kind regards, Gordon Johnston 00447814013711
Gord
- 14-Mar-20 @ 7:19 PM
Hi can you advise me please on how I can help my brother who flew to spain yesterday morning and is now stuck there? He wasn't advised that he would be isolated if he flew to spain but his friends on a later flight were, why? He is now stuck in the airport as he has been told he can't leave, he is on his own as his friends didn't fly and he can't even stay at a hotel. Please can you help ??
Chel
- 14-Mar-20 @ 3:03 PM
Partner.is stuck in.Ghana without money and owing guest house.. He has tried BA and.other airline..He has had.his money stolen and.also from.an assistant of his.ticket money. He been.there a while..no one will help.him. can.you advise what to do?
Sue
- 29-Feb-20 @ 1:02 AM
I had suffered from a serious holiday mishap for six years and five months. I lost my passport, i'd suffered; mentally, emotionally, and physically. I really need to get back home.. Any help would be appreciated!
okiokiojossy
- 18-Feb-20 @ 4:54 PM
Hiya I'm in Lanzarote since 21st December for 3week Christmas Hoilday with My 6yr old child That's Non Verbal Artistic Epileptic & other Server Disabilities, When arrived I paid for the first 2weeks (21st December - 4th January) In Cash & Was planning on paying the last week (4th-11th January) When My Benifit Payment went into my Bank Account which was Today (2nd January) After checking my online banking & having no money atall init, I called the bank straight away & The man explained to me that over using my Card in ATM Machines & In Shops & It being Christmas time & With the Bank Holidays my account went into Over Draft Without me knowing & the minute my Social Welfare Payment went in to my account they took my whole payment & thats there's nothing I can do or the bank, My flight is not till the 11th & I'm really panicking as iv no accommodation & don't no what to do or who to go to?? Have anoyone any advice please?? Anything atall I'd be very greatful, Thanking You. A.
Hi I'm stranded in Liverpool with no funds to get back to the states. What can I do if anything? Thanks
Dre
- 24-Dec-19 @ 5:13 PM
Been in Georgia and had fight from gang people and the Georgian police know them and they stop working in the case because of that and did not get the treatment help from the hospital because hospital staffhave been raises as well and my nose was broken. However, I went to the UK embassy in that country and the consulter refused me to go in and gave me list if lawyers phone number and that set and when I tried to call them no one was answering. Please were can i go to get my rightful
Jack
- 24-Nov-19 @ 12:10 PM
my girlfriend is stuck out in kenya she got visa and passport but she got no money to pay hotel bill and they wont let her come home is there anything you can do to help her get home
les
- 24-Oct-19 @ 2:05 PM