How The British Embassy Can Help Brits Abroad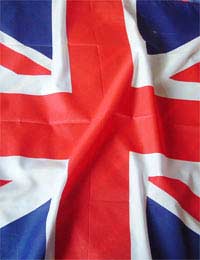 The Foreign and Commonwealth Office (FCO) is responsible for British Embassies and High Commissions worldwide, and is well known for being the best place to find information about countries you want to visit in advance - maybe you want to check visa requirements or what vaccinations you'll need.
When you are actually abroad, though, the FCO can provide invaluable help in disaster and emergency situations.Hopefully you won't need their help, but if you do, it's good to know in advance what the FCO can and can't do in an emergency.
Who Can The FCO Help?
The FCO can provide support and assistance to British nationals when they are outside of the UK. It doesn't actually matter if they usually live in the UK; the protection is there wherever they currently reside. Sometimes, if you have a dual nationality you may also be able to ask for help from the FCO, and in very limited circumstances they will help European Union or Commonwealth nationals who come from a country with no local diplomatic or consular office.
What To Do In an Emergency
The FCO are the first point of contact for anyone who has suffered a serious holiday mishap. If you lose your passport, they may be able to issue you with a replacement, or at the very least a document that will get you back home again.
If you've had an accident, been taken to hospital, or suffered from a bereavement while abroad, they would be the people to speak to - although they can't pay for your treatment, offer legal advice or pay costs of transportation/burial. In the case of a bereavement, they can provide a UK death certificate if you register the death with them, advise you about procedures, and inform next of kin back in the UK.
If you've been arrested or imprisoned, they will send a representative to visit you, inform people back home, and give you a list of local lawyers to choose from.
If there's a natural disaster or political emergency in the country you're visiting, the FCO will help, too.
What The FCO Will Not Do
They can't give you any legal advice or recommend a lawyer, and they won't be able to stump up your bail or get you out of jail. If and when you're released, they can't prevent the local authorities from deporting you.
They won't help you enter a country if you haven't got the correct visa, have lost your passport or it's invalid.
They can't investigate crimes or search for missing people abroad, although they will be able to point you in the direction of someone else who can help.
They won't give you money apart from exceptional circumstances where they may be able to lend you some - although you'll have to surrender your passport and of course, pay the money back.
They won't make travel arrangements on your behalf, find work or accommodation for you, or intervene in your business arrangements.
What About a Major Catastrophe?
Unfortunately, nobody can predict a natural disaster, act of terrorism, major accident, political unrest or conflict. In general, it's up to the Foreign Secretary to decide whether an event is a major catastrophe which will affect significant numbers of people.
If the decision is made that a major catastrophe has taken place, the FCO will consider whether exceptional help should be provided from the public purse, and if so will usually set up public help lines, provide information to those who have been affected and their families, and often send extra staff to the country involved.
Where Should I Go For Help?
You can find the Consular Directorate of the Foreign and Commonwealth Office in London, and there is usually a British Embassy (or High Commission in Commonwealth countries) in most countries - usually in the capital city.
Most travel abroad is trouble free, and you won't need to know that the FCO is there for you in an emergency. It's always good to know that there's an organisation there to help in times of distress and need.
You might also like...
A good friend of mine is stuck in Athens. He was working on a yacht and got fired for some reason, his wallet and other valuables have been stolen. All he has is his passport. He has been living on the streets for the past 2 months. He is a British citizen. He tells me the British embassy refuses to help him. I live in South Africa and only have email contact with him. What can I do? Who can he call? Please help me/him. I'm at my wits end.
Kelly Gough
- 22-Jul-17 @ 7:02 AM
My dad was hit by a van in turkey on the 3rd night of our 11 day holiday. He has been in hospital ever since. He has undergone 2 operations and is in need of another but needs to be moved hospitals or flown home for it. He cannot leave the hospital until the insurance company offer him transport home or treatment before he is able to fly. They have promised us several times this week that the matter would be resolved and they would get my dad home immediately, but have failed to do so... yet again. His leg is currently a 40cm open wound and needs treated immediately otherwise his leg will be at risk of amputation. Is there any help that could be offered because the insurance company have fobbed us off so many times and now my dad is stranded with health risks increasing every day?
Mosss
- 7-Jul-17 @ 5:26 PM
I am in Thailand the person i left my money with backnowledge home for my flight home has spent it an all I have left is money to get me to Bangkok an a few days money for food I don't what to do I have been trying for the last couple of weeks trying to contact people back home for mone for a flight an no joy So I don't know what to do Can you please help
Marley
- 26-Jun-17 @ 7:36 AM
Basically i'm a young woman who was persuaded to come to Paris to start a new life with a man I met online. As soon as I arrived here things went horribly wrong - he and his friends (all illegal immigrants from Benin) robbed me of all of my savings which i'd worked hard for previously in London. My "boyfriend" became violent and controlling, and tried to keep le prisoner in his friend's house. I spoke no French back then (October 2016) and had no clue where I was. I eventually managed to locate social services and after a short time they were able to help me leave that house of hell with the help of the police. Since then I have been moved around to different emergency accommodations, have studied French and tried to get a job, but it's very anti-English here and my efforts are wasted. I have completely lost my independence. I have no money to get back to London, and no accommodation to go to when I arrive back in London. Paris is a hellhole and I have suffered a lot during the whole 7 months i've been stuck here...Advice anyone?
Homesick
- 13-Jun-17 @ 12:33 PM
I am stuck in Somaliland capital Hargeisa. My family took/confiscated my passport and sent me to a voluntary prison for people involved in drugs. The reason they put me there is because I used to smoke cannabis before I left the UK, however I felt perfectly fine. Now they are still holding me here and threaten to send me back to the prison if I misbehave. The prison has awful conditions and we are subject to torture and being tied up with metal chains. I have no money to get back to the UK because my family took my bank card before I left the UK. Please help!
muktar
- 17-Apr-17 @ 1:01 PM
My girlfriend is stuck in Istanbul in turkey after her credit card got hackedand she has asked me to get £600 to send down to her but I cant get that money since I am under 18 and cant get a loan from my bank and she went to the UK embassy there in Istanbul but they refused to help her so how will she get back home she has no family and she is 10 years older than I am what do I do
baileyhun
- 10-Mar-16 @ 12:06 AM