How Industry Associations Help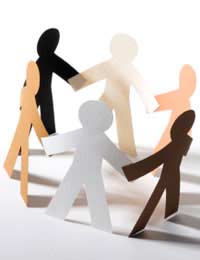 If something goes wrong with your holiday – either before or after the trip – you can feel as if everything is against you. Even if your tour operator or airline goes out of business, or the travel company won't help you with your complaint, there are organisations such as ATOL (Air Travel Operators License) and ABTA (Association of British Travel Agents) there to help you out and keep you and your money protected.
Who Are ABTA and How Can They Help?
ABTA is an organisation formed back in 1950 by 22 leading travel companies. The organisation now represents in excess of 5,500 travel agencies and 900 tour operators, across the UK. All members of ABTA carry the official logo, so if you see it you know that your holiday will be ABTA protected.
In July 2008 ABTA and the Federation of Tour Operators (FTO) amalgamated. ABTA has a Code of Conduct which dictates that all ABTA Members respond to any complaints you make within strict time limits. If you've contacted the travel agent or tour operator and you're still getting nowhere, it could be time to contact ABTA Consumer Affairs Department:
Consumer Affairs Department, ABTA Ltd, 68-71 Newman Street, London W1T 3AH
Email: consumer.affairs@abta.co.uk
Telephone: 020 7637 2444
What Does the Consumer Affairs Department Do?
The Consumer Affairs Department at ABTA will look into your complaint, and see if there have been any breaches of their Code of Conduct. They will work with the ABTA protected company to try and resolve the issues, and if this doesn't work, they also offer an independent arbitration scheme. This is a scheme that will look at both sides of the issue and come up with a solution that's legally binding on both of you, and you can do this online, or by post. If you decide to take this route, you have to start proceedings within nine months of the date you returned from your holiday.
There's also a separate mediation scheme for issues relating to personal injury and illness claims.
How Does The ATOL Scheme Work?
ATOL is a protection scheme which covers air holidays and flights, and is managed by the Civil Aviation Authority (CAA). Unlike ABTA which is a voluntary membership, ATOL is a legal requirement, so all UK travel companies which sell air holiday packages or flights must hold a licence called an Air Travel Organiser's Licence (ATOL).
It doesn't matter whether you've booked with a licensed tour operator for a complete air holiday package or just a flight, having an ATOL means that you are protected from losing your money or being left stranded abroad if the tour operator goes bust. If an ATOL licensed firm goes out of business, the CAA will offer a refund if you can't travel, and make sure that anyone left abroad can get home.
You can check whether the firm you want to book with holds an ATOL by looking for the ATOL logo, and if you can't see an ATOL number or logo, check the ATOL website.
You also need to check with the tour operator or travel agent that all of the holiday arrangements you're booking are covered by their ATOL, and that your holiday invoice makes that clear.
Exceptions to The ATOL Rule
If you pay any money - even if it's just the deposit - to any UK travel company travel firm in the UK for a flight or a package holiday that includes air travel, it should be ATOL protected. Even if a travel agent doesn't have its own ATOL, it has to make sure that any firms it does book you through holds one, and give you a special ATOL receipt.
However, if you're buying a scheduled air ticket where get your ticket or airline confirmation straight away, you won't be covered.
The exceptions to this rule are:
if you book direct with an airline, rather than through a travel firm – your booking won't be ATOL protected.
If you book your flight from outside the UK, you probably won't be ATOL protected.
These organisations are there to help you - being aware of them could save you costly court fees if there's a problem, or losing your money if the company goes out of business!
You might also like...
@morg. Sounds like it - but check the small print, as there is often a clause that states entertainment only in peak season etc.
YourTravelRights
- 13-Nov-14 @ 12:35 PM
I WOULD LIKE TO ASK A QUESTION I booked a hotel in the brochure it said there would be various entertainment but there was none have i got a case to make a claim?
morg
- 12-Nov-14 @ 2:07 PM