What to Do in The Event of Accidents & Illness Abroad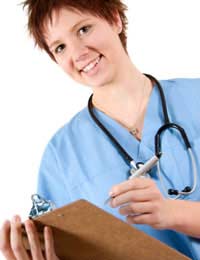 You've been looking forward to your holiday for months, but what can you do if your dream trip turns into a nightmare through injury or sickness?
If You Are Taken Ill On Holiday
If you have booked a resort holiday, or are staying in a tourist hotel, you will probably find that there's a doctor on call. You might have to pay to see them, but if you have any concerns, it's better to err on the side of caution.
If you're not sure who to speak to, get in touch with your tour rep - they have all the local information and will know where you can find a doctor, or if necessary where the nearest hospital is.
If You Are In The EU
In the European Union (EU), you are entitled to healthcare at reduced cost or free, with the EHIC (European Health Insurance Card.) You should still always take out private health insurance as an EHIC won't always cover the entire cost of your treatment and certainly doesn't cover the cost of getting you back home.
The EHIC is usually valid for up to five years and it will cover any medical treatments that you may need while you are abroad, in an EU country. You'll be treated as if you were a national in the country you are taken ill in, which means that you can't expect to get everything you would get if you were ill in the UK - you might still have to pay for some of your treatment.
Insurance is Key
It's advisable to make sure you have adequate insurance - even if you're going to another EU country. Do you know whether your policy would cover you to be flown back to the UK if you needed treatment? It's worth finding this out from the start, as a serious injury could result in a long hospital stay in another country otherwise.
You should always take out as comprehensive an insurance policy as you can afford, and make sure that it covers most medical expenses. Some policies have a monetary limit to the amount they will pay out, and some have an excess, so again, check before you go.
If you're admitted to hospital abroad you should also make contact with the nearest British embassy for help and advice.
If The Illness Is The Fault of The Hotel
If you've booked a package holiday, you will be protected by the Package Travel Regulations - which state that if you suffer an injury in the hotel, or come down with food poisoning, they are legally responsible for your welfare and potentially compensation.
You would be within your rights to take legal action against the tour operator if this is the case, and you will have to be able to prove that they did not take reasonable care to prevent your accident or illness. With holidays, you can also claim for loss of enjoyment as well as any expenses you may have had to pay in order to get medical help.
You will probably find that you'll have to pay out up front for any treatment and claim the cost back later, so keep all of your receipts.
If you book the travel and accommodation separately yourself, the Package Travel Regulations don't apply.
If You Have An Accident While Abroad
If you're involved in an accident abroad, expect to have to cover the cost of any medical treatment yourself, and then claim it back later. Check your insurance cover and find out what you are entitled to, and if there's likely to be a lengthy stay in hospital make enquiries about repatriation too.
If you have an accident:
Report the accident immediately to your holiday rep or someone in authority.
Get hold of an accident book and make sure that the details are recorded.
Take the details of any witnesses.
Take photographs of the area the accident happened in, and evidence of any damage.
Keep records of the dates of any visits you make to doctors, clinics or hospital, and any days where you had to do change plans because of the accident, such as missing an excursion or needing to pay for transport to hospital
Keep all your receipts for anything medical or accident-related.
If You Need Help From the British Embassy
If you've been admitted to hospital overseas, a representative will contact you within 24 hours of being told that you have been admitted. They will then get in contact with your family and friends back in the UK, speak to your insurance company, and someone should also visit you within 48 hours if appropriate. They can't pay for your medical treatment, though.
If you are in hospital after an assault or another crime against you, someone will visit you as soon as possible.
Make sure you take adequate precautions with vaccinations, insurance and your EHIC - hopefully you won't ever need to use the medical facilities abroad, but if you do, make sure you don't end up paying huge sums of money for the privilege!
You might also like...
I am British and my husband as well i came here in Somaliland Hargeisa and have delivered new baby born last month how can I get passport to bring the child to uk
Fatima
- 6-Jul-18 @ 7:59 PM
My son has had accident in benidorm and broke both heels he is due to fly home tonight or in morning not sure of time and still currently in hospital what does he need to do or who can he get help off they didnt get a rep was only supposed to be a 4 day hol???
Lysa
- 6-Jul-18 @ 7:15 AM
Hi my boyfriend stuck in maylisa he was working there and he is a contractor in building he started work and paid 30.000 tax fees then stop him working as they wanted 57.000 which he couldn't pay he stared there Dec there and still there he took unwell due to stress in and out of hospital the bill was 8.000 we managed to pay 5.000 but they kept his passport and won't give him it bk and told him if he leave the country he won't get bk in to finish his job he needs to get home so he can go bk to his investors so he can settle this but they won't do it and he is stuck there and been bk in and out off hospital again what can I do to help I no money left I sold my car and still not enough
Mouse
- 21-May-18 @ 12:53 AM
tina - Your Question:
I am going portugal for 7/8 months what health cover do I get with the nhs?how do I reaply as I think mine run out 15 yesrs ago this was I cant remember how to do it
---
Our Response:
In Portugal your EHIC Card will enable you to access state-provided healthcare at a reduced cost, or sometimes for free. It will cover you for treatment needed to allow you to continue your stay until your planned return. You should investigate health/travel insurance for additional cover.
Here is how to apply for a new EHIC card
YourTravelRights
- 21-Mar-18 @ 10:54 AM
I am going portugal for 7/8 months what health cover do i get with the nhs?how do i reaply as i think mine run out 15 yesrs ago this was i cant remember how to do it
tina
- 19-Mar-18 @ 3:00 PM
My family took unwell after eating at the hotel. My wife took it the worst, after calling in the hotel doctor she was rushed to hospital in an ambulance, put on monitors and various drips, after blood test, results showed extreme high levels of bacteria in blood .Doctor said food poisoning and that's what she was treated for. she was unable to do urine nor stool sample. This was day 4 of our holiday. We paid 500 pounds to the hospital direct and have all the documentation. we were supposed to be all inclusive but my wife refused to eat at hotel again, this had a severe impact on our holiday as we had toshelve activities with our children as we now had to budget for food and pay medical bills. What advise can you give us regarding our tour operator JET2. We paid 3,500 pounds for 2 weeks all inclusive in a 4 star hotel which was very sub standard caused my wife to get food poisoning. Thanks MARK LINDSAY
mark
- 31-Aug-17 @ 4:13 PM
My son and his girlfriend have had an accident on a quad bike. Both were taken to different hospitals and my son has severe bruising to his back after being throw off the bike onto a 3ft. wall. His girlfriend has lost 2 teeth and had her gum stitched and has a hairline fracture in her hip. She can'twalk andthey r not sure when she can travel. She is very distressed and her experience in this hospital has not bin gud. She just wants to get home due to this. Any advice please?
Gillie
- 15-Jul-17 @ 4:13 PM
Charlie - Your Question:
My friends father has had a stroke in Crete but isn't covered by his insurance and they are asking for £75,000 to get him back which they don't have please help?!!!
---
Our Response:
A holiday rep might be able to help you with this. Or you could contact the National Health Service here for advice, Greece is part of the EU and you have certain rights to health treatment. If you're still worried or can't find where to get help, seek advice from the British Vice Consulate. Here is the information provided by the government
" If you're in Crete and you urgently need help call +30 2810 224012 or call the British Embassy Athens switchboard number: +30 210 7272600. If you're in the UK and concerned about a British national in Crete call 020 7008 1500."
YourTravelRights
- 6-Jun-17 @ 12:01 PM
My friends father has had a stroke in Crete but isn't covered by his insurance and they are asking for £75,000 to get him back which they don't have please help?!!!
Charlie
- 3-Jun-17 @ 3:31 PM
What advice can you give me my father had been admitted to hospital in chonburi Thailand he is currently intubated and cannot speak he doesn't have any travel insurance and I'm worried I am also disabled and chronicly I'll myself and don't know where to find advice from
Natalie Roderick
- 26-Jan-15 @ 6:46 PM