About Our Site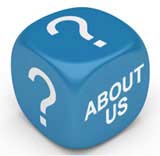 YourTravelRights was formed to offer a unique reference point on your travel rights on holiday or business.
Going on holiday should be all about having fun and getting some well deserved relaxation - not chasing your luggage from one continent to another or trying to deal with food poisoning. YourTravelRights is a dedicated website for anyone interested in the consumer issues surrounding holidays.
YourTravelRights is the website to go to for advice on your holiday and travel rights, whether you're travelling in the UK or venturing abroad. Whether you're holidaying, touring, or away on business, there are handy hints and tips on getting a good deal and knowing what to do if things don't go according to plan.
There's also advice on holiday health, money and insurance, all the things you need to be aware of when you're planning a holiday or a journey. What are the pitfalls of different types of holiday, and where should you go if you have problems while you're abroad. Like your holiday insurance, we hope we've got it covered.
We hope that YourTravelRights is the definitive single UK resource for interesting features and practical advice on your rights as a traveller and holidaymaker and that you find the information here on YourTravelRights useful, come back often, and if you have any questions for our experts, please contact us and we'll do our best to find you an answer.

Related Articles in the 'Site Information' Category...