Club 18-30 Holidays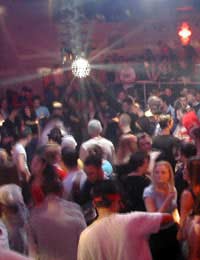 Club 18-30 holidays are the original young people party holidays! The term has become synonymous with teenagers going on their first holiday abroad without their parents, and of course also with sex and copious drinking. So what can you expect if you book a Club 18-30 holiday?
What is Club 18-30?
Club 18-30 is simply the name of a holiday which offers cut-price holidays for young people. The company has around 110,000 holiday makers every year and they are popular – even though the holidays are cheap, the company still makes around £50m a year from them. The average age of people of Club 18-30 holidays is 21.
Where Can I Go on a Club 18-30 Holiday?
Club 18-30 has a presence in many of the most popular summer holiday destinations, including clubbers destinations like Ibiza and the Balearics and other well-loved destinations like Mallorca. You can visit Greece, Turkey and the Canary Islands...and the operator has recently branched out into Eastern Europe, offering trips to Bulgaria too.
What Can I Expect from Club 18-30 Holidays?
Primarily a Club 18-30 holiday will revolve around beaches, bars and nightlife. Some are set up to take in as many clubs as possible (in Ayia Napa or Ibiza for example) and others are just sun, sea and...well, you get the picture. The Club organises activities for guests, nothing too taxing but there's usually beach and water sports, as well as shopping excursions on offer. Club 18-30 holidays do have a hedonistic reputation, with lurid stories of drinking games involving removing clothing – but these aren't compulsory!
If it's night life you're looking for, most Club 18-30 holidays will be based in areas where the nightlife is legendary, and the club reps will be on hand to advise about the places to go. You can usually buy discount package deals on clubs in places like Ibiza and this can save you a lot of money. For a set price you can buy tickets for a week's worth of entertainment – which will include access to some of the biggest clubs in the resort.
What is The Accommodation Like on a Club 18-30?
As with most holidays, club 18-30 accommodation varies hugely. You can book a break in a specialist hotel, or opt for apartments that cater for varying numbers of guests. Most of the units are self catering, although you can get some accommodation that offers bed and breakfast or half-board. Most of the properties have a pool - or access to a pool, and somewhere to sunbathe, as well as usually being close to a beach. Some apartment complexes also have shops and supermarkets on site.
The Club 18-30 Reputation
In 1995, Club 18-30 fell foul of the Advertising Standards Agency with some suggestive billboard advertising. The adverts and subsequent TV documentaries about a Club 18-30 travel rep have further sealed the company's reputation for providing party holidays for young people looking for sun, sea and sex while on holiday. They are at pains to deny this reputation officially – but given that the documentary actually doubled the amount of bookings, the protests were muted to say the least...
You might also like...
we want to travel on 18 30 holiday and looking on there website it allows you to put in your age if you areover 50 I don't think they legalkly can stop ypou travelling as it would be classed as ageism can you advise me of my rights