Should I Pay the Full Amount on a Cancelled Holiday?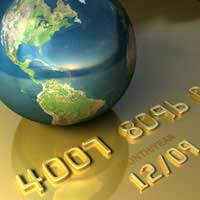 Q.
I have booked a holiday via an Internet site - 1 week in the middle of april 2009, and I have realised that the school Easter holiday break has changed.
Unfortunately the cottage is booked at the Easter period, so I have asked if I can transfer my booking to a different cottage. The company has advised that I can't and I am liable to pay the full amount of the holiday in April unless someone else books it.
What are my rights? I thought we would lose the deposit, but not be liable to pay the full amount? Unless someone else books the holiday,we will now have to foot the bill, and also end up with no Easter holiday unless we take the children out of school.
(Mrs HF, 30 January 2009)

A.
Unfortunately, this all depends on the terms and conditions in your holiday brochure. Because you are technically 'breaching the contract' by cancelling the holiday, for whatever reason, you are liable to pay the holiday company what's deemed to be 'reasonable compensation.' for their loss. It would be exactly the same if they had cancelled the holiday, they would be expected to pay you back the full cost of the holiday if you had already paid it up front.
If they manage to sell the holiday, then obviously this won't apply, because the holiday company hasn't lost anything. So it's reasonable for them to have a clause about re-selling in the contract. It's reasonable for you to ask them not to pursue any further requests for payment until they have tried to resell the holiday.
The Package Travel Regulations 1992
The Package Travel Regulations 1992 specify the information must be given to consumers before any package holiday contract is agreed or the holiday starts, and the regulations also state that cancellation terms have to be included in the contract. If your brochure and/or the contract don't mention your rights when you have to cancel your holiday, you could possibly have a case for claiming that they are in breach of the Package Travel Regulations, but it's a difficult one to win.
The Office of Fair Trading is looking into some of the charges that are levied on consumers who have to cancel their holidays, because of concerns that some tour operators' cancellation charges are excessive. In some cases, the OFT has asked the tour operators concerned to justify charging so much, but as yet the enquiries are still under way, so there have been no reported decisions. If some charges are found to be excessive, it's likely to have an effect on all tour operators and holiday companies, because they don't want to fall foul of any OFT regulations.
Insurance Claims
One other avenue you could pursue is claiming the cost of the cancellation back on your insurance policy, although to be fair, many policies are strict when it comes to paying out for cancellations, and might not treat a change of school holiday dates as a good enough reason to refund you. Check your policy, and if you're covered for this eventuality, it's probably your best avenue.
You might also like...
Have paid low deposit for holiday in England in July . It's been cancelled but they want the remainder of the money in June. I can rebook for next year , am I legally obliged to pay for this years cancelled holiday or just the full deposit for next years. If I cancelled I have to pay the full deposit and therefore lose it. Can you help??
Mjandy
- 7-Jun-20 @ 7:39 AM
Hi my butlins Skegness break has just been cancelled due to covid. I paid in installments over 10 months and they have stated that's the way I'll get my refund. Am I not entitled to the full amount all at once or are they right to do this?
Elle
- 5-Jun-20 @ 3:47 PM
Virgin Holiday - We are due to fly to Daytona beach, Hard Rock Hotel in October we have been informed our flight has now been changed meaning we will have over 6.5hrs before our connecting flight from Atlanta to Daytona. We don't feel comfortable flying or holidaying with our children, my husband is self employed and I work for the NHS there's just not the option to quarantine upon our return. We are unravel to reach Virgin Holidays, we have tried the following options:- Phone (including booking line) auto message unless we are travelling within 72hrs they will not take our call Text message there's no response Live web chat - down I have emailed the lady we initially booked with in branch - email bounced back Emailed cancellation team - bounced back Wrote a letter - no response Online managing my booking - no option cancel App - no option to cancel We are happy to loose the £700 deposit, however we have to make contact before 27th July otherwise we have to loose £700 deposit plus 30% of total holiday cost! We feel literally backed into a corner to pay the full balance, and will not know until 72 hours before we fly if we can fly...meaning we have to pay for ESTA forms, arrange holiday money, book time off, holiday insurance, purchase new holiday clothes, airport hotel (we live in Nottingham and fly from Heathrow), airport parking and pay for cat hotel making this a very costly and potentially loosing all this money or we don't fly. As a family we have been affected by Covid and would rather not be using our monies for a holiday. Any help you can provide would be most helpful, please view Virgin Holiday below its many many other people also needed help.
Louise
- 19-May-20 @ 10:48 PM
Going on cruise in September remaider of money 3000 pounds to be paid in June do I pay it and hope the cruise goes ahead. I know I won't get my money back or don't pay it and loose the 400 I paid earlier.
Jonny
- 9-May-20 @ 3:07 PM
booked cruise with saga this was sailing with fred olsen. This cruise was expensive so decided to pay by instalments. Cancelled on 24th March just before final date. They owe me £9000.00 paid over dec 2019 ,jan 2020 feb 2020 I was told it would be back in my account 2/3 weeks and would be paid in installments. Now today have told me they are working on April cruises which people would have paid in Jan and because I paid in installment have not a clue when I would get money back.
jany
- 1-May-20 @ 2:40 PM
We have booked a package holiday in April 2019 for July 2020. I have only paid the full deposit so far and final payment is due in May 2020. I want to cancel holiday due to current issues and can not get hold of anyone for the last two days of solid trying. I under stand a high volume of calls but SURELY there is alternative ways to contactthe holiday provider to cancel the holiday so it's registered that I have wanting to cancel for a period of time.AS I see it the longer they hold out on not speaking to you the more days a lapse and you pay more of a percentage of your cancelled holiday this is not acceptable this is profiteering Will I be liable to pay the remainder of holiday if don't pay by the due date ? Can they take me to court if don't pay ?
Dom
- 30-Apr-20 @ 10:35 AM
I have a holiday booked for the 22nd of July to Florida with a package holiday company I have paid a deposit of £3000, I was due to pay the balance of my holiday on the 8th of April. I have not paid this due to the FCO current advice. I have asked for a date change to 2022 and have been given that. However the price has now gone up 25% and they are requesting a further £3000 pound deposit to secure it. Do I have the right to cancel and get a refund of my initial deposit.
steveo
- 27-Apr-20 @ 5:58 PM
Hi, we have booked a package holiday on the 27th August. We paid a low deposit of £250 and are due to pay the rest of the deposit £750 on 1st May. Obviously at the minute our holiday is still going ahead but could quite possibly get cancelled. The full payment of £4000 is due on the 1st June. Do I pay the £750 and hope that it hers cancelled and we then can get £1000 back or cancel the holiday dont pay and see what happens ? Any advice would be great. Thank you
Becki
- 25-Apr-20 @ 10:21 AM
Our final deposit £600 is due 30th april...what should we do holiday is on 15th june...dont want to lose initial deposit or be made to pay the balance as we not getting refunds just vouchers..we are already owed £300 from march holiday we never had and they not giving refunds? What if people are shielded (but not ill) can they cancel and get a credit note for initial deposit..?? As they are not ill can they claim on insurance? Or they may not be able to claim if they were going to take insurance out on last payment?
Sal
- 25-Apr-20 @ 12:24 AM
Hi we have booked holiday to Cornwall with private owner in August, we have paid 1/3 deposit but due to lack of employment because of covid 19 we can no longer afford to pay balance plus I'm in vulnerable group so don't really want to leave home the owner still says we need to pay him by 1st July, where do we stand on this.
Lou
- 24-Apr-20 @ 8:06 AM
Hi, I have just cancelled my booking for holiday 24th July. I had only paid part of the deposit and now owe the rest of the deposit. Should I see if I should reinstate my holiday and therefore not owe the remaining amount. I can't get through to discuss
Helz
- 23-Apr-20 @ 10:49 AM
Hi , my holiday to Greece has to be paid in full bu end of may , I've paid £400 deposit so far ! I don't want to go and hope it's cancelled. I still owe £1500 and was thinking of not paying it and just loosing my £400 or should I pay it off and hope the refund comes back ?
Julz
- 23-Apr-20 @ 9:15 AM
Hi I have booked holiday with TUI go on the 27th of July I was meant to pay the balance of on the 20th of April but as I booked I store they told me I had to wait untill the stores reopen I have now been informed I can pay over the phone but I have been trying to get through since Monday the 20th with no luck so don't know what to do and help would help.
Jomo
- 22-Apr-20 @ 4:00 PM
The voucher i have received from ryanair is full of t&c's .1 year time limited,non transferable , no cash value etc. This is instead of the cash refund I should have received as per t&c's and UK/EU law . It seems the travel company can now make up retrospective rules as they seem fit . How is this normal ??
Tim
- 22-Apr-20 @ 9:38 AM
To be clear if it was the case that any cancelled holiday would be refunded a few weeks later , as was the rules when l booked , I would happily pay the balance but the rules have clearly changed ( already sat on £1900 in credit vouchers from easter)
Tim
- 22-Apr-20 @ 9:26 AM
Booked my holiday last year paying £178 deposit , the remaining £1400 is due in a couple of weeks , obviously I don't wish to pay this and risk ending up with a credit voucher should the holiday be cancelled . I also see no reason why I should lose my deposit , normal t&c's , as claimed by th holiday co.clearly do not apply as refunds are not being given ,a significant change if you ask me , what are your thoughts
Tim
- 22-Apr-20 @ 9:18 AM
Hello, we are due to pay our balance on our holiday next week. Jet 2 are saying they are starting again on the 17th of June we are flying 3 days later. We do not wish to pay anymore money out on a holiday we might not even get, especially now our income has taken a hit. Any advise?
James
- 19-Apr-20 @ 6:58 PM
We are due to pay the balance of our holiday in july we go in september we have health problems how are we fixed if we cancelled holiday due to covid 19
Vonny
- 17-Apr-20 @ 6:03 AM
I'm due to travel with BA to Guyana in August, my final payment of £1500 is due on the 1st July. It is not clear whether the flight will go ahead. Do I continue making payments? Can I change the dates of my holiday to next year? Will the flight even go ahead?
Tiffany
- 15-Apr-20 @ 8:47 PM
Hi, my holiday has been cancelled, lm due to pay balance in 3 days , shall I pay it, its £2000, shall I pay, or lose my £700 deposit, not sure even if l pay will get money back
Tilbs
- 15-Apr-20 @ 1:24 PM
My husband and and I are now overdue the balance of our Norway and Scottish Island cruise. FCO advises against travel to Norway, which is the main reason we are going. I have emailed questions weeks ago which have been ignored. They just want the balance for a trip that is highly unlikely to go ahead yet expect the money from me and if I pay, trip doesn't go ahead, I'll likely have to fight tooth and nail to get anything back. What on earth do I do?
Heathlaw
- 10-Apr-20 @ 7:22 AM
I've booked a holiday with TUIfor the 19th July. I'm due to pay the balance on April 26th.Should l still pay the balance as l don't know whether the trip will still go ahead.
Jacky
- 9-Apr-20 @ 2:03 PM
Virgin Holidays all Inclusive to Antigua 19 to 26 July..wedding cancelled due to covid 19..50% deposit paid £800..due to pay balance on 26th April..Virgin say no refund at all will be made..have AXA hol insurance via my bank..please advise
Terry
- 8-Apr-20 @ 1:57 PM
I've paid £350 off my holiday with British airways but it's been cancelled and the full balance is due Friday the 10th of April, do I still need to pay the remaining £591 knowing it's been cancelled ?
Boxy
- 7-Apr-20 @ 11:17 AM
I have paid most of my holiday via on the beach and have to pay the remainder of £700 before our travel date of 18/05/20. Due to the corona virus I have been furloughed and wondering if I need to pay the full amount before getting a refund on what we have laid already?
Deano
- 6-Apr-20 @ 7:44 PM
We have paid deposit of £800 and due to pay further £3600 by 21st April. We have insurance and want to go if we are allowed. Holiday in mid July. Are we still covered for what we pay from now on ?
how do stand if i pay my final balanceby cheque, i have payed £600.00 deposit and the travel agent is asking me to paythe balance of£3900 by chequeor bac will i be able to get my money backas holiday is on the 27. 07. 2020thank you 1958
1958
- 6-Apr-20 @ 10:56 AM
Booked holiday to Spain 10th July with tui paid only 50 pp low deposit the balance on the deposit is due tomorrow and the final payment 2 weeks later but feel holiday will no longer go ahead if I cancel it will I have to pay remainder of the balance still
Wend
- 4-Apr-20 @ 10:58 AM
I have booked a 11 day holiday to Majorca leaving on 10 July.I have only paid deposit but balance is due on 1 May.Jet2 states that you will only lose deposit if you cancel over 70 days.Is it better just to cancel to be sure?
serean
- 3-Apr-20 @ 10:30 PM
I booked for September for 7 people and 5 do not want to go now we paid over a 1000 pound deposit and they will not amend for me and my husband but if I cancel they will keep my deposit and want a cancellation fee so I will have lost 1100 pound surely they can't take this much , if I don't cancel now they will charge me more to cancel it take the full balance off my credit card in June , can anyone advise me please