Honeymoon Cancelled Due to Swine Flu: How to Claim Expenses?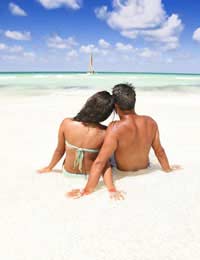 Q.
We've just been told that our honeymoon to Mexico has been cancelled due to the swine flu outbreak. Although we've been given a full refund for the holiday, we have paid out for holiday 'extras' - airport hotel, train fares etc. Have we any chance of getting these back?
(J.S, 29 April 2009)

A.
The Package Travel Regulations apply to any cancellations of package holidays. If your honeymoon was a package holiday, then the following applies.
If a package holiday has to be cancelled by the tour operator due to an unusual or unforeseen event, or natural disaster, the tour operator is off the hook when it comes to compensating holidaymakers - unless the Foreign and Commonwealth Office issues advice specifically against travelling to the country you are headed for, as in this case. Some tour operators actually have a clause in their terms and conditions allowing them to cancel a holiday without a refund if the reason is something unforeseeable - but reputable tour operators will do their best to compensate consumers for cancelled holidays.
The general rule with package holiday cancellations is that when a tour operator cancels your package holiday, you should have the option to:
accept another package holiday of a similar or a better standard
accept another holiday of a lower standard and claim the difference in value as compensation
cancel the holiday and have a full refund.
In circumstances that are not as unusual or unforeseeable as a potential global pandemic, you would be able to claim compensation for your out of pocket expenses too.
In some cases, such as where there were not enough people booked onto the package holiday to make it cost efficient for it to take place, a tour operator can cancel a package holiday and not offer you any additional compensation. You must be given information about this at the time of booking, and you must also be advised of when you can expect to find out if any minimum number has not been met and the holiday has to be cancelled.
You will also be unable to claim compensation if your package holiday has to be cancelled due to unusual and unforeseeable circumstances which were beyond the control of the tour operator and which could not have been avoided. Theoretically this would mean that you're unlikely to be able to claim your expense costs back from the tour operator in this case.
Travel Insurance
If you have taken out travel insurance, you should be able to claim back the compensation from the insurer, providing the policy allows for it.
You will have to check your individual travel insurance policy to see whether it covers you for compensation if the holiday is cancelled due to a pandemic or where the Foreign and Commonwealth Office (FCO) advises against travelling. In most cases you'll be able to claim something back from your insurer, even in situations where the tour operator doesn't have to compensate you for any additional holiday related costs.
You might also like...
Having look at a holiday brochure there was a price mistake, how do we stand legally?
pete
- 30-Sep-18 @ 6:20 AM
@Sheila. He may be better trying to make up the difference via his travel insurance. Take a look at
this article, here
on our website, for more information about making a claim, what you're likely to get back and there is also information about the Montreal convention.
YourTravelRights
- 19-Nov-14 @ 10:32 AM
I would like to ask if anyone has experienced luggage lost for 8 days of a 10 day holiday and what compensation they received and whether it is worth chasing Lufthansa for the rest. Lufthansa take up to one month to reply to every email or letter and only offered my son 500 euros for a 712 euro claim. He had to purchase everything again and they now say that if he returns the clothes he bought to them they might consider giving him more money- there is no compensation for his damaged luggage or inconvenience and they never put anything in writing, always phone him and are now quoting the Montreal Convention to him- it is hard work but I guess this is why they do it but he is a student and saved hard for that holiday - they lost his luggage and so why should he suffer now - I am so angry at them and their appalling customer service.
sheila
- 18-Nov-14 @ 12:34 PM