If You Have an Accident While Driving Abroad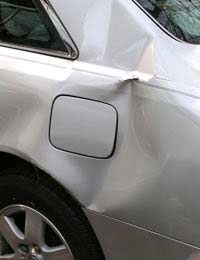 The last thing that you want to think about when you're setting off on holiday is what to do if there's an accident, but according to data from one major insurer, 49% of UK drivers say that their biggest worry about driving abroad is just that.
France is the top of the list when it comes to claims made by British motorists, followed by Germany and then Italy.
Making Sure You Are Fully Insured
Most people who have comprehensive insurance in the UK do so because they like the peace of mind that being fully covered gives them. What you might not know is that when you drive abroad, although in EU countries you are automatically covered to at least the minimum standard of the country you're visiting, which is usually third party only, you may find that you need to upgrade your policy before you go to make sure that your comprehensive cover extends to the country you're visiting.
If you have an accident and you haven't upgraded your insurance cover, you could find yourself having to pay out for fire, theft and accidental damage.
What to Do If You Are Involved in an Accident
If there are any injuries, the first thing to do is contact the emergency services. Then, or if the accident isn't serious, call your insurer. Many insurers have dedicated 24-hour UK-based telephone help lines for people who need assistance in an emergency. Make sure you have the details in the car with you when you travel abroad.
If there are any other drivers involved in the accident, you'll need to get hold their full details and the names and contact details of witnesses.
It's the law in most countries that the police have to attend any accident involving a foreign vehicle, so even if there's no serious injury, call the police anyway.
The European Accident Statement
This is a vitally important legal document that's widely used in Europe when there has been an accident, and your insurer will be able to give you a copy of the form if you ask for one. The form is intended to help people who have been involved in accidents while driving to exchange the relevant information about what happened while the accident is still fresh in their mind, which helps to get claims settled as quickly as possible.
Both drivers involved in the accident should keep a copy of the completed document and make sure that they are happy with what's been written. If you don't understand what's been said, or if you're not happy with it, don't sign it as it's a legally binding document.
What Happens Next?
If you only have minimum or third party insurance, this is where you'll wish you'd upgraded your cover before you left home.
The police will arrange for you and your car to be taken to a local garage for repair - and you will have to pay for it yourself. You'll need to negotiate the cost with the garage, and make your own arrangements for any onward journey. If the car repairs won't be finished until after you get home...you'll either have to stay on, or arrange for the car to be repatriated.
If you have arranged comprehensive cover, the exact details of what happens next will of course depend on your policy. But as a rule, your insurer should send a rescue patrolman to collect you and your car and take them to a local garage for repair.
If the repairs will take longer than the time left for your stay, you should be able to use a hire car, or be given overnight accommodation or travel home. Some insurers will even pay for your car to follow you home when it has been repaired.
You might also like...