When Is The Right Time For Timeshare Resale?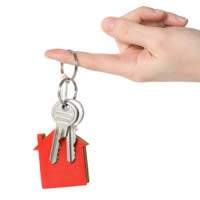 If you've fallen out of love with your timeshare, and you want to sell it on, there's no shortage of companies offering to take it off of your hands. But you could end up worse off if you're not careful, so what should you be aware of?
The sad fact is that it's not always easy to sell on an unwanted timeshare. Timeshare still has a negative image, despite legislation that has been introduced to combat some of the less savoury practices of the stereotypical timeshare salesmen.
Timeshare Resale Companies
This is where the resale companies come in. You need to do some research into the typical selling price of a timeshare similar to yours, and you could enlist the help of one of the many companies that offer to sell it for you. You may have to accept that the price you'll get for selling your timeshare will be a lot less than what you paid for it - but hopefully you've had a few good holidays out of it already...
If you sign an agreement with a resale firm, make sure that you've thoroughly checked out all of the terms and conditions, to see if they suit your circumstances. Some organisations don't sell on the types of timeshares which use a points scheme, and in some cases you might be asked to pay a fee up front before they take your timeshare on.
Ask if they are members of a trade association if you're worried about whether a company is reputable. If you have problems at a later date you will be able to take them up with the trade association, and they usually have a code of conduct for members.
What If Someone Asks To Buy My Timeshare?
Sometimes, you might get a telephone call out of the blue from a company who claims to have buyers who are absolutely desperate to buy your timeshare. All they need is a fee from you to get things started and you'll be free of your timeshare in no time.
It sounds too good to be true, and in all fairness it probably is. You may well find that once you've handed over the fee, you won't hear from them again, and you certainly won't be besieged with offers for the timeshare. In some cases they do manage to sell it for you - but the price they accept may only just cover the fee you paid. If you are cold-called by anyone offering to sell your timeshare, be very wary and do some serious research before you commit to anything.
Sometimes, these resale companies even try to persuade you to buy another one, in return for the one you have. Definitely be very careful about this - you could end up with two timeshares and unable to get rid of the first one. This way of getting you to buy more timeshare is well known, and has been called the 'buy-sell con'.
Fees and Extras For Timeshare Resale
Some companies who offer to sell your timeshare for a reasonable upfront fee forget to mention that they also want to charge you more money to cover things like lawyers, land registry charges, even tax arrears! You will probably lose your 'marketing fee' and any extra fees you're being asked for.
Never give anyone your credit card details over the telephone as a result of a cold call like this - you could pay a hefty price for it. Before you agree to anything (and never over the telephone) check the company out and ask for a copy of their terms and conditions.
Who Can I Go To For Independent Advice?
The Association of Timeshare Owners (TATOC) is a non-profit making organisation and will give advice to timeshare owners and consumers.
You might also like...
We've just paid final invoice for a holiday and 5 days later have received an email advising construction work will be going on whilst we are there. We have been told that the heavy work has been finished and workmen will be using general hand tools monday to sunday 9am to 5pm for finishing off, decorating and painting. Work is taking place on the refurbishment of rooms, redecoration of public areas, bar and main restaurant, as well as a new outdoor pool and restaurant. Had we been aware that work was taking place then we would never had considered booking the holiday. Please can you advise how we stand as this work must have been taking place before they took our final payment. Kind regards
yakker
- 6-Feb-17 @ 8:39 PM