Timeshare Rules & Regulations Explained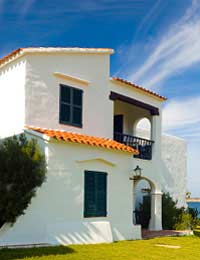 Timeshare is one of those words that tends to have certain negative connotations, but all it really is, is a type of holiday ownership. You buy the right to use an apartment or villa on a specified holiday resort, for an agreed amount of time per year, usually for an indefinite number of years.
In 1992, legislation was passed to protect consumers from the unscrupulous selling of timeshare holidays and properties.
What is Timeshare?
The Timeshare Act 1992 defines a timeshare agreement as "buying the right to spend a set period in a holiday property each year for three years or longer". The Act means that consumers have a certain amount of protection when they are thinking of buying a timeshare from a company in the UK. Beware, though – the laws don't automatically cover an agreement made abroad.
What Does The Law Say?
By law, you are entitled to a 14 day cooling off period if you agree to buy a timeshare – and you may cancel the agreement at any point before the 14 days is up, with no penalty. During these 14 days, the seller is not allowed to take any money from you.
You should be given a detailed brochure containing all the information you need to make your decision – and it should be in your own preferred language. You are also entitled to be given written notice of your right to cancel the contract and a cancellation form just in case that's what you decide to do!
Reselling My Timeshare
You've probably seen advertisements in magazines and newspapers from companies who are offering to sell your timeshare for you (and take a fee up front for doing so, of course). Be careful what you agree to if you decide that your timeshare is no longer for you – timeshare resale companies aren't covered by the Act, and although some of them claim to have buyers lined up for your property, once the fees are paid they seem to disappear.Sometimes, when the timeshare does sell, it's at such a low price that it barely covers the fee.
Holiday Clubs
Holiday clubs are schemes where consumers buy the right to have a holiday in one of the company's properties for an indefinite number of years. These schemes are very similar to timeshare but you don't buy the right to stay anywhere in particular – just 'somewhere' – a fact that sounds very appealing, unless you think that the most popular properties and locations are likely to be overbooked so unless you get in there extremely fast you may just end up with a holiday in a resort you didn't want to stay in anyway.
How Can I Tell If It's a Timeshare or a Holiday Club?
The boundaries between the two are quite blurred, but in general If your contract includes ALL of the following, then you have bought into a conventional timeshare agreement:
an apartment number or size
a number or colour for the week of your stay
a period of time longer than three years
If your contract includes the following, then you have bought a timeshare 'points' system:
number of points or weeks
or an apartment size
the agreement lasts for more than three years
If your contact doesn't include either of the above, you've probably bought into a holiday club, not a timeshare.
The law is there to protect you so make sure that you know what you're buying into before you sign on any dotted lines, and remember your 14 day cooling off period. Then, if it's what you want - enjoy your holidays!
You might also like...