Protect Yourself From Holiday Scams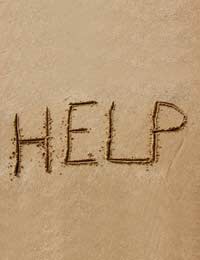 It seems that it's impossible for a year to go by without news of holiday scams. Tour operators that don't really have holiday tours, leaving holidaymakers at the airport, out of pocket, or hotels that don't exist, so people are stranded abroad with nowhere to stay…the list of scams goes on.
Those are the big scams, but there are also plenty of other, smaller scams to trap you on holiday, and that you need to watch out for.
The Main Holiday Scams
If you're renting a car on holiday, make sure it's fit for purpose – and actually the model you agreed to rent. The bait-and-switch scam is surprisingly common, and often rental agencies will try and pass off vehicles that are little more than wrecks. Be sure of the conditions and fees you're agreeing to beforehand, and insist on them.
If you're going from the airport to a holiday resort by taxi, make sure it's a proper taxi, and not a cowboy operation – you'll end up possibly going miles out of your way and spending a lot more than you would otherwise under this scam. It might take longer to get a taxi, but go to the proper taxi rank – your wallet will thank you.
Watch out, too, for the scratchcard scam in holiday resorts. You buy a card, and you're happy to see you've won a prize. However, to claim it, you end up attending a long presentation trying to get you to sign an expensive contract to join a supposedly exclusive club. Don't fall for it; the prize, such as it is, isn't worth the hassle or the precious holiday time.
In spite of years of outrage, fake holiday companies still exist, many of them trading exclusively online. They offer holiday packages at seemingly unbelievable prices, but they're that low for a reason – they don't exist; it's all a scam. You pay your money and arrive at the airport only to find there's no booking, and no holiday.
Make sure whoever you book with belongs to ABTA or AITO, the holiday industry trade associations. Check with the organisations yourself to make sure they're members. Make sure, too, that whoever you do business with has an address and landline number listed on their site. If not, steer very clear. Also, if they only take cash, run away, it's almost certainly a scam.
Be aware that many banks add on an extra fee for transactions overseas, whether it's using your debit card at an ATM or paying by credit card. However, if you do use your credit card on holiday to pay for items, and there's a problem with the items, the card company is jointly liable, making obtaining your money back easier.
As to the holiday scam problem of non-existent hotels, if you have any doubts whatsoever, then using the Internet can help you find the truth. Check with the local tourism board, or even the mayor's office, who will be able to tell you whether the place exists, and possibly even what it's like – after all, it's in their interests to maintain a good reputation for the area.
If You're The Victim of a Holiday Scam
With some minor scams that happen on holiday, you might just have to write off the money and chalk it all up to experience. Bigger scams, however, like a fake holiday company, need action. If you've paid by credit card you will have some protection – otherwise you might have lost your money.
The best way is to take ample precautions to avoid the scams. Be informed, do your research on holiday companies, take ample cash, and pay by credit card if you're making purchases abroad, even if that means paying a little extra.
You might also like...