Different Types of Accommodation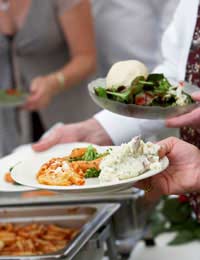 When it comes to booking your holiday accommodation, there are so many different options, and it's assumed that you know what they all mean. If you're not sure what's right for you, or whether the option you want to pay for is going to be enough, read on!
Hotel Accommodation – What Are The Options?
Booking hotels can seem like a bit of a minefield, with websites and brochures being full of different symbols, ratings and acronyms. Once you've actually found the place you like and decided to book it, you then need to decide which level of accommodation you need.
Full Board This is usually the most expensive choice. It means that all your meals are included in the deal, although in some cases you will be restricted to times and set meals so it might not be the best option if you want to be relaxed about when and where you eat. It does mean that you are tied to the hotel – and if the food isn't great, it could mean you end up paying for meals elsewhere, too.
All-Inclusive This is a popular option with package holidays to popular destinations. It can apply to apartments or actual hotel rooms. Terms and conditions tend to vary but will usually offer you free meals and drinks (often the local, cheap versions of the drinks you would get if you went out) and as many free snacks as you can manage. It's a good option if you're on a budget, but as with full board, you could find that you're paying twice if you don't like the menus on offer.
Half Board With half board options, you often get breakfast and dinner included but have to fend for yourself at lunchtime. This option suits families who like to go out exploring during the day but like to know their evening meal is catered for back at the hotels. This can be a better option as you're not tied to hotels but you do get breakfast and the option of a free dinner too!
Bed and breakfast This is as it sounds – you get the room for the night(s) and then a breakfast in the morning.
Self Catering Accommodation – What Are the Options and What Do I Need to Take?
Self catering holiday accommodation has come on in leaps and bounds since the early days of holiday camps and leisure villages. The self catering tag now applies to traditional holiday villages, quiet lodges, even self contained holiday cottages booked through agents or privately.
Most self catering accommodation is designed to give you total freedom over your holiday – while giving you everything you need to make the stay comfortable. You'll need to check with your accommodation provider to find out what's actually included in the price, as this really does vary a lot depending on what type of holiday accommodation you book, and who you book it with. You should find these details in the brochures or online – but if you book direct with a property owner make sure you ask questions and get details in writing. You don't want to drive miles to a delightful cottage in the middle of nowhere and find there are no towels...
Make sure that if you take the self catering route, you make the holiday company aware if you need facilities for children or pets. Check that towels and bedding are available in the apartments or cottage (they usually are, but it's not always the case) and find out what's in the kitchen if it's important to you to have a home from home where you can cook your meals.
You might also like...
This was an accessible room i stayed in the mattresses where urine stained health hazard the carpet had a rip in it aleast 18" long health and safety hazard first breakfast was cold they replaced it with another which had green mouldy toast with it they offered a gift voucher for another night which I feel is an insult