Hints & Tips When Booking Accommodation Online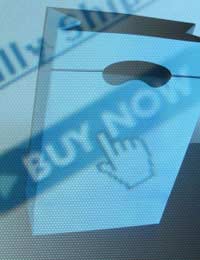 The Internet can be a Godsend when you're looking for a holiday, or accommodation anywhere in the world. It makes it so easy for you to look at lovely pictures of the hotel, compare prices on different sites, and take all the hassle out of organising everything. But what should you be aware of before you click that mouse?
First Find a Good Website
How can you tell whether the site you are looking at is reputable? One thing you should do is check the 'About Us' section of the site and see if it contains a contact address. It should also tell you whether the company is a member of the Association of British Travel Agents scheme (ABTA) which is useful in the event of a complaint or problem with the holiday.
Other things to look for:
The site should make it clear what's included in the price - meals and extras included.
You should be told before you book whether doing so on a card will cost you extra. In fact, booking online should be cheaper than booking in person.
There should be a secure booking page.
What Should I Find Out Before I Book?
You need to know what's included in the price of your hotel room or accommodation - is the price per room, per lodge or per person and is it half board, bed and breakfast, or room only?
Check the site for pictures of bedrooms, and find out if there are any variations. Can you request a twin bed, what should you do if you prefer a synthetic pillow, are there any king size or smoking rooms?
Does the price quoted include all taxes and service charges? And do you have to pay for the room in advance or do you pay on checking out? What's their cancellation policy?
How To Get a Good Price
When you're looking online for a special break, you can often get better deals if you book early. Some sites also give you the option of travelling either side of the date you prefer - so if it's cheaper to travel on a Wednesday than a Friday you will be able to see straight away and decide if you can be flexible.
You can still get late bargains in hotels and locations with availability - if you're willing to be a little bit flexible on where you stay! Also, Sundays are busy days for holiday sites, so wait until mid week if you're looking for a bargain! Towards the end of the month is another good bet for online bookings.
Price comparison sites are helpful if you can't be bothered to spend hours searching for the best deals and discount offers. Some websites put a large mark-up on the prices of accommodation you book through them, so it's always worth checking the hotel website if there is one, to see what they charge if you book direct.
Always read the terms and conditions (T&Cs) before you book. You usually have to confirm somewhere that you've done so, and tempting as it is to just click 'yes' every website has different terms, so make sure you know what you're agreeing to.
Under EU law, all traders must provide contact details on their website, with e-mail and geographical address. Soon after making a booking you should receive an email confirming your purchase and the details of your stay. Keep this safe as it may be the only record you'll get of your booking.
The Package Travel Regulations
If you are buying accommodation separately and not as part of a package holiday, you don't have the benefit of being protected by the Package Travel Regulations.
However, consumer law still protects you, and you are buying a product - hotel accommodation - which according to the Sale and Supply of Goods Act must be as described, fit for any purpose you make clear to the seller when you buy it, and of satisfactory quality.
If the brochure description (online or otherwise) is inaccurate, or you don't get what you've paid for, you are within your rights to ask for compensation from the seller - in this case it will be the hotel or holiday company named on your documentation.
It's great to be able to book at the click of a mouse - and some great bargains can be found online. It just pays to know a few tricks and tips and make sure that you get the best deal possible!
You might also like...