How Does Holiday Home Exchange Work?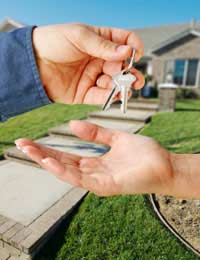 If you're looking for a holiday with a difference – but have a limited budget, it could be worth considering home exchange. Home exchange is a mutual exchange of homes, usually at the same time, for a set period of time. You both get to see a new area or even another country, and the bonus is that it's completely rent-free.
There are plenty of agencies that specialise in home exchanges, and if you're interested in this as an option for your next holiday, it's a good idea to register with one of them rather than try to go it alone.
You have the added reassurance of a bona fide organisation to help you if there are any problems, and in some cases you can see testimonials or references that will put your mind at rest if you're new to the idea.
Who Can Take Part in an Exchange?
Anyone can take part in a house exchange; you don't need to own your property although if you don't, it's advisable to check with your landlord before agreeing to anything. You also need to check that it's OK with your insurance company, but usually your home insurance will cover exchange partners as 'invited guests' Most insurance companies actually prefer you to have people looking after your house instead of leaving it empty while you jet off into the sunshine!
Some exchanges also cover the use of a family car, so if you intend to do this contact your insurance firm to make sure that any third parties who drive your car will be covered for the period of the swap.
Will My Home Be Safe If I Swap?
This is the million dollar question and undoubtedly what puts many people off house exchanges. You never know who is going to be in your home, although it's likely that you will have built up some sort of e-mail/telephone correspondence with them before you commit to anything.
How Do I Promote My House?
You might think that your house or area doesn't have tourist appeal – but you'd be surprised! Everywhere has its own places of interest and if you're not convinced, just check out your local tourist information office for inspiration.
Describe local attractions to potential exchangers, and if they are interested you could even send photographs and links to websites. When it comes to the house itself, describe it honestly and don't oversell it – you don't want complaints or disappointed guests. If you have pets, tell the potential visitors, as a pet allergy could ruin their holiday.
Send the guests local area maps and guides in advance to help them plan their holiday.
Things to Find Out When Arranging a Swap
How many people will be in the exchange group, and their ages
Is gas and electricity use included?
Who will pay for telephone costs?
Arrangements for laundry – during the swap and afterwards.
What are the arrangements for meeting guests and collecting keys?
Dos and Don'ts of a House Swap
Always leave your home clean – and leave the house you stay in clean too! Clean all the floors and carpets, leave the fridge empty, give the kitchen a good thorough clean and do the same for the bathroom.
Leave guests a guide to your house, including instructions for appliances, details of rubbish collection, and useful telephone numbers (doctor, dentist, pizza delivery...)
House exchange can be a cost effective way of getting a holiday – but you're dealing with individuals rather than a business and so the usual consumer legislation doesn't apply. Do your homework before you agree to anything, then you can set off safe in the knowledge that your house is being looked after...
You might also like...