Getting Good Weekend Break Deals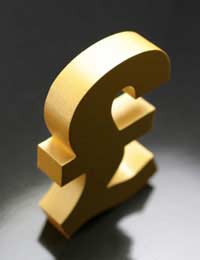 If you feel the need to get away on a short break, but don't want to break the bank, there are ways to get a good deal and have a great time. All it takes is a little research into weekend breaks and the perfect getaway will be at your disposal!
Price Comparison Sites
There are almost as many websites now dedicated to offering last minute and cut price weekend breaks and cheap holidays as there are weekend breaks themselves, so all you really need to do is type 'cheap weekend breaks' into a search engine and you should immediately be spoiled for choice.
Don't forget to do your research into the area, and don't book somewhere just because it's cheap. If you're booking a hotel and flight separately and think you've managed to secure a fantastic deal on a flight to your chosen destination – check that the price includes all taxes and other expenses. Then make sure that the airport you are flying into isn't miles away from the city you've booked to visit, because many of the cheap flights will land at airports outside of the main cities and you'll end up having to pay out for transport to your hotel and back.
If you're staying in a hotel that's part of a chain, check the price of the weekend breaks on their website and book it online rather than through an agent. Booking online usually secures you a much better deal on weekend breaks and booking direct with the hotel can often get you an even lower price.
Book In Advance
Although this isn't possible on a spur of the moment 'let's just get away on a trip somewhere' type of weekend break, if you just fancy going somewhere nice and are able to book it in advance, you could pick up some savings there.
Most hotels are keen to fill their rooms as early as possible, so by booking well in advance you can get really good deals. The only downside of this is that sometimes if you book what seems to be a fantastic deal on a cheap weekend break it may be non-refundable if you cancel. If you have to be flexible, booking a trip like this in advance might not be the best option if the small print is against you.
Don't Bother With Breakfast!
Some hotels charge an absolutely extortionate amount for breakfast, or for including it in their B&B rates. You can cut costs quite dramatically by opting to leave out the hotel fry up and walking to the cafe down the road instead.
Is The Price Inclusive?
Watch out for cheap weekend breaks that seem too good to be true – they may well be! If you're looking for a truly great deal, read the small print and make sure that essentials like taxes and service are catered for in the final price that you pay.
There are so many places online and on the high street offering cheap weekend breaks, last minute deals and city breaks, that if you fancy getting away for a bit, there's no reason why you shouldn't get a really great deal...and have a really great time!
You might also like...