Booking Child Free Holidays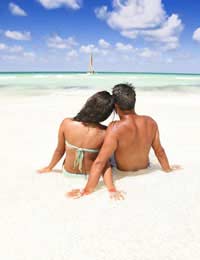 If you don't have young children, and have no desire to be surrounded by other people's children when you are on your annual holiday, it can seem like the holiday industry is weighted against you with all its 'kids go free' deals.
However, if you know where to look, you can guarantee a quiet couple of weeks...
Child Free Holidays – What To Do When Booking
Be clear about your requirements with travel agents and tour operators. If you check online and in brochures you'll find heaps of different brochures targeted at different types of customer, so check the small print – some brochures have dedicated 'child free' symbols to designate holidays intended for adults who don't want noisy kids around. It pays to be selective, as very few of the big tour operators offer 100% child free options.
If you find a hotel or a resort that's described as being good for couples or adults only, you're obviously on the right track. Just make sure that you confirm exactly what this means. Remember that the Sale of Goods Act says that anything you buy, including a holiday, should be not only as it's described, but fit for any purpose that you make clear at the time of purchase. So if you ask the travel agent specifically for a holiday away from children, and you end up surrounded by screaming eight year olds, you have grounds for complaint and even compensation. Holidays are one area where you can specifically claim 'loss of enjoyment' as a factor if you're unhappy.
Ask whoever you are booking the holiday through whether they have exclusive use of the hotels – if not you could find that another tour operator uses the hotel and does allow children, which somewhat defeats the object.
What To Look For When Booking a Child Free Holiday
Some types of resort are very unlikely to offer child free holidays- and some areas within bigger complexes attract families too. Watch out for anywhere that promotes a kids club for a start, and avoid it like the plague! You'll be more likely to have a child free holiday if you go away outside of the school holidays. Holiday seasons are different in other countries, too, for example in France the families tend to head for the coast over July and August, and in Spain, July is peak time for taking the kids on holiday
Finding The Perfect Holiday Destination
Another way of making your trip more adult oriented is to plump for the type of destination they won't naturally want to go for, anywhere that's harder to get to.
The classic way to find a holiday for two, without children, is to find hotels and resorts which market 'romantic breaks' – as they will definitely not be designed for their family appeal.
Certain types of holiday don't generally tend to appeal much to families with children. Holidays that involve a lot of travel by train or on a coach, bore little people half to death, as do hiking and walking holidays, cultural and art tours, or bird watching holidays.
Upmarket boutique and speciality hotels are also generally unpopular with families who tend to want to save pennies.
One very popular place for child free holidays seems to be the Caribbean, where there are a plethora of adults only resorts, probably aimed at honeymooning couples, but ideal for adult peace and quiet.
In summary – there are ways to avoid the madding crowd and pick a holiday with as few children around as possible. You just have to ask questions, and be selective!
You might also like...