Best Ideas For Ethical Travel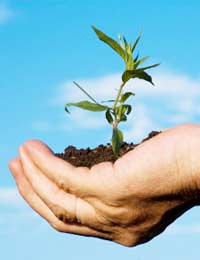 Much as we all love to travel and see more of the world, in recent years, most people have become more aware of the effects that our wanderlust has on the planet, and we're keen to limit the impact we have on the environment.
Ethical travel is a new buzzword – but all it's not just about being trendy, offsetting our carbon footprint and wearing slogan T-shirts. There are some real, practical ways you can be a responsible, ethical tourist when you're on your travels.
What Exactly is Ethical Travel?
Ethical Travel is all about respecting, preserving and encouraging the culture and environment you're visiting, and trying to minimise the impact that your travel plans have on the people living in the places you choose to visit.
One really big difference you can make is to take fewer trips abroad but make them longer. If you take fewer trips and just stay in the country you are visiting for a little longer instead, it will generate less pollution.
Once you've decided on your destination, you can make your trip as eco-friendly and ethical as possible, there are several ethical travel factors that you should take into account when you book your annual trip abroad. Bear in mind that the economic influence of tourism is enormous, and so where do you want your travel pound to be spent? There are some countries that really need economic input – developing countries with a burgeoning tourism industry which would really benefit from travellers – Cambodia for example.
To be truly ethical you also need to take into account where and on what you spend your money when you are in another country. It sounds obvious but where possible try to buy local products, at a fair price and find locally sourced and made souvenirs, gifts and foods that support the local community.
Ethical Travel – Getting Around
When you're abroad, let the train take the strain if you can, rather than relying on hire cars or internal flights. It may take a bit longer but you get to experience more of the country you are visiting and of course it also helps you to reduce your carbon emissions - to an amazing eighth of the footprint you'd create if you took a flight.
For shorter journeys, try to use public transport or hop on a bicycle and pedal around. This also helps you to cut down on the environmental impact of your ethical travel, reducing your carbon emissions and the amount of pollution you leave behind you. Not only that, but you get to interact with the people of the country you are visiting.
If you want to offset the carbon emissions of your flights to or around a country, you can donate money to companies like Climate Care who will work out your emissions for you and use a donation to support community projects with the money. It's not all about planting trees!
Ethical Travel and Wildlife
If you're a meat eater, it's a good idea to make yourself aware of where any meat on your plate has come from. You might be tempted to try exotic sounding dishes, but you could be supporting the poaching of endangered animals by eating their meat.
Be sparing with the amount of water you use, especially in developing countries where water is a precious resource.
Don't pick the local plants, however beautiful they look. Definitely be aware of where some of your souvenirs might have originated – say no to coral, ivory, animal skins, reptile products, rhino horn, butterflies and sea turtle products. Killing these living creatures for cheap souvenirs can be environmentally devastating and bringing some of these products back into the country is also illegal.
Ethical Travellers Always Respect Their Hosts
You wouldn't take photographs of people in the street in your home town, so why should you expect that the inhabitants of the places you're visiting don't mind? Always ask permission before taking holiday snaps of people, their homes, and certainly be wary of taking photos in shrines, temples, mosques and churches.
Make sure that you are aware of all the local traditions and customs, observe the dress codes and be aware of religious practices, festivals and holidays.
Respect the human rights of the people who may be working at the hotels or in the tourist industry of the countries you visit. Don't take them for granted, and be aware of how they are being treated. Ethical travel is about respect, and a belief that people should not be exploited by tourism.
Develop your cultural awareness by learning basic phrases. Find out about the history and politics of the country you are visiting, become aware of the issues that affect them.
Ethical travel is really all about being respectful - to your hosts, the environment, and our planet!
You might also like...