Holiday Camp Holidays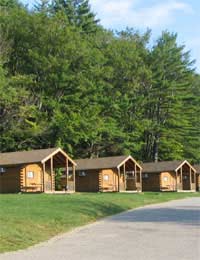 Holiday camps are part of British seaside life, although they have diversified recently and now the traditional holiday camp is joined by more sophisticated lodges and activity centres like Centre Parks.
Holiday camps, villages or parks are still proving to be very popular even in the 21st century. They suit families who like to be able to take part in a wide range of activities while they are on site, often all-inclusive although sometimes the more popular activities have to be paid for separately. Centre Parcs are known for their spa facilities too, which can be pricey.
What Can I Expect From a Holiday Camp?
Well, it depends what type of holiday camp you plump for. The basic seaside camps will be geared very much towards families with children, so if you're looking for a quiet break, best to avoid them especially over the summer holidays!The layouts of these holiday camps and resorts are usually broadly similar, although the detail depends on whether you aim for a more 'up market' version or decide to go for a child-friendly seaside haven with the family.
The resort generally focuses around a community area – with bars and activities, a meeting place, restaurants and shops. Some bigger holiday villages have amusement arcades, sports facilities, cinemas and shopping malls, or as mentioned before, even a spa. There's usually some form of entertainment complex with events put on in the evenings - it's often family oriented but there can be a choice of venues in the larger complexes.
You will usually find a water sports or swimming area in a holiday camp, so you'd be advised to take a swimming costume with you. The type of pool you get also depends on the level of luxury you've bought into – some places just have a pool that you can swim up and down in and some changing rooms, while others will be a delight for children (and probably parents too) with wave machines, plumes and hot tubs to relax in.
What is The Accommodation Like at a Holiday Camp?
The accommodation in holiday villages varies as much as the villages do! Most of them include different levels of accommodation, and the prices will vary accordingly. Some of the more expensive places include large, well stocked villas, chalets and apartments – most have some type of chalets and flats, some include static caravans and some even have areas where you can pitch up a tent and still use all the facilities.
The accommodation tends to range from basic to luxury even within the same park. Make sure that you check each type out before you book anything, to make sure that you get the level of comfort and space that you need. Lodges and villas are often brick or wooden based buildings with living/dining rooms and kitchens and a choice of bedroom and bathroom accommodation. Some have en-suite facilities and luxury fittings – others can be very basic indeed.
Some bigger lodges have outdoor eating areas and even a barbecue, while the kitchens are usually well stocked. Lounges usually have a TV and some will have DVD, and even a games console. Again, you need to check all these details in the brochures or on the websites and make doubly sure that if something is important to you, it will be included.
You might also like...