Our Hotel Was Filthy and Unsatisfactory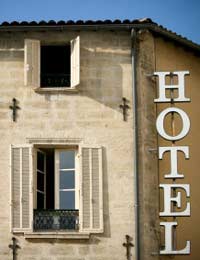 "We went on a package holiday to Majorca, and although we bought a cheap deal online at the last minute, the accommodation was supposed to be three stars, and the hotel was advertised as having a luxury pool and gym facilities, which really appealed to us as my boyfriend and I are fitness fanatics. It was one of the reasons we chose this holiday.
"We got to the hotel, and while the reception was smart and modern looking, we got to our room, a separate apartment, and it was disgusting. The floor was sticky, the beds smelled musty, and there were cockroaches in the kitchen area.
"The self catering equipment in the apartment was so old and filthy that we couldn't possibly have used it. We complained to the manager but all he was prepared to do was to get the cleaners in to change the bed and give the room a clean.
"To add insult to injury, the swimming pool was out of use most of the week, as it was being repaired, and the state of the art gym was closed for three days too, because there was nobody available to supervise. It was an awful holiday and we were glad to get home. Are we entitled to any compensation?"
Advice
Holidays are one area in consumer law where you can claim compensation for loss of enjoyment as well as financial reimbursement.
Did you report the state of your accommodation to the tour rep? That's the first thing that you should do if you're not happy with any holiday accommodation. They are duty bound to do all that they can to rectify the problem, according to Regulation 15 of the Package Travel regulations 1992, which in essence says that tour operator is liable for any breaches of contract (such as the hotel quality not being up to scratch.)
The tour rep is responsible for resolving your complaints on site, and mustn't fob you off onto the hotel manager. You are responsible for making sure that the rep is made aware of a problem as soon as it occurs. You have to give the rep every opportunity to solve the problem – arranging other accommodation for example.
What to do Next
Assuming that you've done everything you should do, when you return from your holiday you should write to the tour operator within a 'reasonable' period, usually 28 days.
Explain why you were unhappy with the holiday – if there are issues with cleanliness for example, take photographs and use these as evidence of the state of the accommodation. If you have anything in writing – incident reports for example, use these too. Keep the originals and send the letter by recorded delivery.
When you write to the tour operator, keep the letter factual and to the point. There's no point in getting angry, or abusive, as this will just inflame the situation. Explain exactly why you feel they are in breach of their contract to you, and quote the Package Travel Regulations to underline why they are responsible for it.
Bear in mind that compensation for ruined holidays can be broken into three main components:
Loss of Value: The difference in value between the holiday you thought you were getting and the holiday you actually got. Internationally, the 'star' system has very little meaning, but even so, nobody expects to be confronted with a room full of musty bedding and cockroaches. You're entitled to expect accommodation of a reasonable standard, whatever the 'star' rating is.
Loss of Enjoyment: You expect to have a good time on holiday – if you didn't you can ask for compensation to reflect this. Don't go mad with the amount – a reasonable claim is more likely to be entertained without needing court action, and the courts don't award wildly extravagant amounts for loss of enjoyment.
Out of Pocket Expenses: Did you have to pay to use another hotel's gym facilities, or go out to eat when you would have used the facilities in the apartment more if they'd been better? If so, and you have receipts; add a claim for this too.
Ask for a reply within 28 days – and state that if you don't hear from them, you will be taking the issue up through the court.
You might also like...
Our holiday was worse than being in a prison and the food was diabolical. When I complained to the manager he said he would evict me. Where can i complain to. This was ponderosa hoteo in tenerife. Where can we get help with this complaint
Pat
- 3-Feb-20 @ 11:47 PM
I booked a holiday in a resort that was entirely suitable for my two teenage grandsons. The hotel was dirty, the company knew the ages of the boys yet one of the beds that was put into what was already a small room was a camp bed suitable for7 year old and not a 6' teenager. The mattresses were old and extremely uncomfortable, the air con, paid extra for was inefficient. The country had a refuse strike in and likes of rotting rubbish were right outside the block which meant that the balcony was unusable because if the smell and the flies. I know this is out if control of the hotel but the other things were and they were not interested. They gave us a pile of hairy blankets to put on top of the mattresses and said they could change the mattresses or change our room. This was a package holiday with On the Beach and we contacted them after 3 nights of putting up with the failings and not being able to get fresh air. They moved us to another hotel but not in the same area, they said nothing was available. We had to pay more money to the company for the new hotel and also pay for a taxi yo move. Although the new hotel was improved, it wasn't one we would have chosen as we chose the resort we had been in for what it if feared for the boys. On the beach told us that we had to pay extra but " not yo worry as you can claim back from your insurance and we have everything logged" Our insurance company say they are not liable We are out of pocket for the cost of the new hotel, the taxi fare, the cost of the air con and the safe and the extra money and the boys dudntbgetbthe holiday we had booked because the new hotel was in a very quiet area. Do we have a claim against On the beach. The hotel we booked was not the most expensive but we did expect it to be clean. If we do have a claim against on the beach how do we start the claim. Thanks for any advice, it will be much appreciated.
Loopylyn
- 1-Aug-18 @ 10:31 PM
Was due to fly to Cyprus on 10 August on Tuesday 28 July thomas Cook rang and said accomadation is having construction issues giving a party of 4 people with invidual needs to find alternative ... In peak season ... I contacted hotel as they were still taking bookings and they replied with hotel is fully open all summer .. Which suggests double booked us .... I have looked into abta laws ... We have been offered other alternative but at such short notice it was that or nothing we have lost a water park a beach and a great location for somthing not so good and location poor ... Very rude staff on phone saying under staffed and stressed ?? How's this my fault .... What a let down and a lot of stress befor I even fly where do I go from here ??