Hints & Tips For Booking Flights Online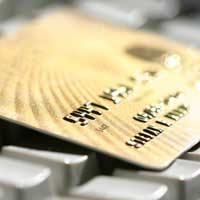 Nobody bats an eyelid when you tell them you've booked your flight online these days – suspicion of online services isn't as it used to be. Sometimes, the fact that people are so comfortable booking and paying for things online can create a false sense of security – while some people are still baffled by the Internet and don't quite know what they should be looking for.
Flights are among the most popular services to book on the internet, and it's easy to arrange them as part of a package, or as a flight only deal, on the Internet.
Many airlines rely on the fact that Internet bookings account for such a high volume of their sales, and also like to encourage people to take up ticketless travel, where you are given a reference number for your booking by e-mail or online, and simply print it off and take it to the check in on arrival. Most of the major airlines have live flight details and you can usually check schedules in advance.
What Are The Advantages of Booking Online?
It's undoubtedly quicker and easier to book a flight with the click of a mouse, unless you have an unreliable or slow Internet connection. You'll also find that most airlines are geared up to handle online bookings, and there are usually incentives for you to book online – some companies offer online discounts on airfares because it costs less for them to process an online booking – they don't have to pay
call centre
staff for example.
As with most things relating to holidays, the earlier you book, the more likely you are to get a discount, although this has to be balanced with the possibility of cheaper flights if you book at the very last minute. Last minute deals are still available, but they aren't as widespread as they would have been a few years ago.
Booking online means that it's also easy to track prices. The prices of flights can fluctuate daily so you can strike while the iron's hot and get a good deal by simply watching the prices on a price comparison website.
What are the Drawbacks of Buying Airline Tickets Online?
It can sometimes be hard to find a real bargain when surfing the web, and it can take time to realise that actually, with some flights, you're really not going to get them cheaply, no matter how hard you try!
In some cases, a bargain bucket price can be cheap for a reason – there might be long stopovers and flights could be routed through another airport, which may make the journey cheaper but can add hours onto the time it takes to get to your destination. Weigh up whether it's actually worth doing before going ahead with what seems like an amazingly good deal.
Not all websites include taxes and charges in the costs of a flight when you start your booking process so make sure you check before you get to the end of the booking process or you could be in for a shock!
When you book flights directly with an airline, you don't have the protection of the Package Travel regulations to fall back on if the airline goes bust. It's a good idea to pay for any flights that cost over £100 (combined or individually) on a credit card, because if the airline gets into financial difficulty, you are legally entitled to claim the ticket refund back from your credit card company.
Auction Sites
There are now auction (and reverse auction) style travel sites which let you input the dates you want to travel and the price your prepared to pay, and then hope for the best. You can name your price for a flight, input the names of the passengers, credit card details and choice of airport - then the site tells you in 60 seconds or less whether you've got your flight!
Choose a Good Website
There are so many flight booking websites that it can be hard to know whether the one you're looking at is reputable. If you're thinking of parting with your hard earned money for an online flight booking, look for a site that:
gives you a rundown of exactly what is...and isn't...included in the price
sets out all the taxes and charges that apply
gives you options and prices for flights on other days
tells you your luggage allowance
lets you opt for paperless tickets and online checking in
has a secure booking page to protect your details
tells you if there are additional fees for card payments
includes frequently asked questions and company information/contact details.
Remember that the Internet is a place that can be extraordinarily useful, and you can find some great bargains – but you should also watch out for the sites that aren't so reputable, and if in any doubt, don't!
You might also like...
The main drawback of booking flights on-line is getting your money back if something goes wrong, on-line flight only bookings are not protected and most airlines enforce an unfair no refund policy. I emphasized unfair because even when the airlines booking system fails and you have made payment you will not get a refund from some airlines. A few have signed up to a cooling off period and will allow a refund even if the customer makes a mistake on the booking system but even then there may be a large correction fee. I was unfortunate to book flights with Tui Thomson and I now discover that they refused to join a voluntary cooling off period of a mere 24 hours through the Air User Council. Thomson changed my departure airport from Manchester to Birmingham and because I made payment minutes before I noticed their mistake they are refusing to repay the payment I made. Thomson were notified of the mistake within hours by email because they would not pick up on the phone number given to travellers. It has taken eight months to escalate my claim to manager level and they still refuse to pay up, my only alternative is the inconvenience of taking them to court.
Traveller
- 3-Jan-12 @ 2:16 PM