Extra Costs Involved With Holiday Transport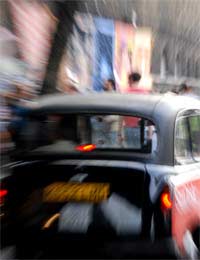 Holiday companies and flight operators are sneaky when it comes to their charges for getting you to your holiday destination. The rising costs of fuel are giving them the perfect excuse to add fuel surcharges to flights, while the costs of parking your car for the time you're away make leaving your car behind an expensive choice.
When you book a holiday, even a package deal, it's always best to factor in a 'buffer zone' for the hidden costs that you won't be able to get away without paying.
How Are You Going To Get to The Airport?
It sounds like an obvious question, but unless you live close to a major airport, the chances are you'll either have to rely on the goodwill of friends and family to get to your flight, drive yourself, or pay out extra to use public transport.
The major airports all have regular train services to and from terminals, but it's a sad fact of life that trains don't always run on time, so if you're going to let the train take the strain, make sure you factor in potential delays, especially if you're travelling at a weekend.
It's common for these busy lines to be held up by engineering works on Sundays and sometimes Saturdays too, and let's face it, who wants to make that journey home even longer than it has to be - or even worse, miss the flight because of hold ups?
If relaxed transport to and from the airport is more your style, you could consider booking onto the Stansted or Gatwick Express coach services. These will take longer of course and there's always the possibility of road works and accidents delaying your trip, but if you leave plenty of time, you're guaranteed a non-stop transfer from where you alight to the airport, and just have to sit there while someone else does the driving. Could be a good option for anyone who really can't be bothered to drive home after an early-morning drop off!
The only problems with public transport are timings and delays. The journeys are usually quite affordable, so you need to compare them against the option of driving yourself to the airport...and then having to park there.
Car Parking Options
Most airports have a short and long stay option for car parking, but if you're going on holiday, it'd best to assume you'll need a long stay ticket. It's usually best to organise this before you leave as you can get better deals online and by arranging the parking in advance. In some cases you could save up to 25% by booking early.
Type 'airport parking' into a search engine and there are several options for cheaper parking. There are even price comparison sites that will tell you the best deals, but be make sure you know who you're dealing with, and do some research before handing over your car and credit card details!
Overnight Hotel Stays
Think about your checking in times and factor in whether you need to stay overnight if your flight leaves horribly early. Of course, you could just drive it, but there's something a bit special about going straight from the hotel to the airport, almost like starting your holiday a day early! Most hotels close to major airports are geared up to travellers leaving early and lay on buses to the terminals. Of course, these are unlikely to be free, but they are usually quite reasonably priced.
What About Flight Surcharges?
The price of oil is giving most flight operators a carte blanche to put the cost of flights up, for example in May 2008 one major British company added £60 to the cost long-distance return flights, even though prices had only risen a month previously! There's nothing you can do about this, but be aware that it's probably best to book as early as humanly possible to avoid being stung by any further rises in surcharges.
Some American airlines have come up with other ways to cover the cost of fuel prices with the help of their passengers - like a one-way $15 fee for the first piece of luggage checked in, or $30 for travellers who want a window seat! Of course, many budget airlines already charge for luggage, and charge exorbitant prices for going over your allowance, so always check your allowance and weigh your luggage before you leave.
There are many ways that your holiday can become more expensive than you'd originally bargained for, but if you do as much as you can in advance, and stick to all the rules, you should be able to keep the costs down...a little!
You might also like...