Fly & Drive Holidays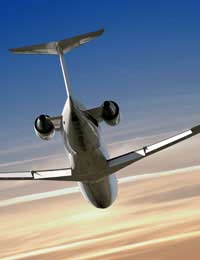 Fly drive holidays are just as they sound – holidays where you pay for a flight and a car and then drive yourself around when you get to your destination. Some trips have a pre-planned itinerary and agreed accommodation while others let you do your own thing and see where the road takes you – for these you'd find your own accommodation. You eventually find your way back to the airport where you picked the car up, drop it back off and fly home.
Where Can I Go on Fly drive Holidays?
You can take fly drive holidays almost anywhere in the world, although the most popular destinations are North America, South Africa, Malaysia, Australia, New Zealand and Europe.
What Are The Options for Fly Drive Holidays?
A complete fly drive packageThis is where you buy your flights, car hire and all accommodation for a pre-decided route. If you're going for this type of holiday, you need to make sure that you research it well and look into every detail as some of them don't include extras like the local car hire taxes – and sometimes not even car insurance. Most reputable companies make sure that you know exactly what is and what isn't included.

Some complete fly drive holidays let you plan your own route but still buy the complete package from one place, too.

A simple fly drive packageThis type of holiday lets you just buy the flights and the car hire, and everything else is up to you. You choose your own route and arrange the accommodation.

There are still variations on a theme – such as being able to book accommodation for fly drive holidays in advance, buying vouchers to spend on any accommodation or you can just have the freedom of finding a motel and booking in for the night if you like the look of it! The voucher booking option can sometimes be limited to one or two hotel chains, so it can restrict you, not to mention costing more than the other options.

Be careful when booking this type of deal as they can 'forget' to mention the things that aren't included, and as with the complete packages you may find you also have to pay out for flight taxes and the car hire insurance on top.

An independent fly-driveFor independent travellers, fly drive holidays with as little intervention as possible could be the very thing. In this type of holiday, you buy your own flights, organise your own car hire and accommodation.

It gives you total freedom over your trip, but isn't always recommended for first timers. You need to be confident enough to organise everything online or by telephone – and have enough attention to detail that you don't miss anything important!

Fly drive holidays are ideal for anyone who enjoys driving and is also comfortable driving in a foreign country. You also need to be proficient at map reading (or working the sat nav) and enjoy independence.

What Insurance Do I Need to Take Out For Fly Drive Holidays?

Most fly drive packages will tell you whether they include insurance for the hire car. Although if it's booked as part of a package, the cover is quite likely to be basic. It's advisable to sort out a comprehensive insurance cover back home if possible – get yourself and any members of your party covered for driving a hire car abroad and don't skimp on the detail.

If you buy top up cover from the hire company, you will probably pay extra for it, so look at the small print and shop around before you go.Fly drive holidays can give you a real sense of freedom and independence, and are a great way to explore a new country.

You might also like...