What To Do When Your Tour Operator Goes Bust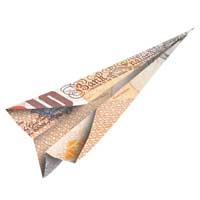 Holidays are an exciting time for most of us, and no matter where we are going on our trip; we all look forward to our weeks away. Because travel plans are made sometimes months in advance, there's always a small risk that by the time the holiday comes around, the operator may have had financial problems or even ceased trading.
Can I Protect My Money When I'm Booking a Holiday?
You can certainly do all you can to avoid losing your cash as well as your holiday if the tour operator you book through goes out of business. There are several different ways that you can cover yourself, although some types of travel aren't covered by any type of insurance scheme, so you should always make sure before you go ahead and book. There are two schemes in place which are designed to protect your money before you go - and just as importantly, they also make sure that if your travel company goes out of business while you are abroad, you're not left high and dry. They apply to package holidays and also to some flight-only deals.
Be careful though - there's no legal requirement for accommodation only holidays or flights that are bought direct from an airline to be protected by the schemes.
To benefit from this protection, the first thing you should do when you book a holiday, or a flight through a travel agent, is make sure that they have an ATOL (Air Travel Organiser's Licence).
You can check whether the tour operator or travel agent you're thinking of using holds an ATOL licence.
What About Package Holidays?
If you've bought a package holiday, which is "a pre-arranged combination sold or offered for sale at an inclusive price covering a period of more than twenty-four hours and which includes at least two of the following components: transport, accommodation or other significant tourist services" - you are protected by The Package Travel, Package Holidays and Package Tour Regulations 1992.
Ask the agent whether they have the relevant bonding in place when you book your holiday, as this means your money is protected if the tour operator becomes insolvent - and help you to get your money back. All tour operators are now required by law to have protective arrangements in place, but it's always best to check.
If the tour operator goes out of business, find out if they are a member of ABTA (The Association of British Travel Agents. They should be able to offer you an alternative holiday or arrange for you to get a refund. If the tour operator becomes insolvent while you are away, ABTA will make sure that you get back home!
The Travel Agent Has Ceased Trading
If you booked your holiday through a travel agent, keep hold of all your receipts and documentation, just in case. You'll be able to tell from your documentation which travel company the holiday has been booked through. Once you've established this - contact the tour operator direct, and find out whether your booking is still in place. If it is, this shouldn't affect your holiday.
If your travel agent goes under, so long as the booking has been confirmed with the tour operator, your holiday will still be fine.
If the travel agent didn't get as far as making the booking with the travel company you will still have protection under the Section 75 of the Consumer Credit Act 1974 if you paid for all, or part of the holiday with a credit card (not a debit card). This piece of legislation means that if a supplier goes out of business before you receive goods or services which you paid for on your credit card, you can claim a refund from the credit card company instead. They don't like this piece of law very much, so you might have to be quite insistent. This only applies to purchases over £100, though.
If you didn't pay by credit card, you could try ABTA. They may not be able to recover the money for you - but they can help you to recover it yourself through the relevant authorities.
Contact: ABTA Claims, PO Box 127, Metro House, Northgate, Chichester PO18 8WQ, Tel: 01243 621 500.
The law does provide back up to anyone stranded abroad by a holiday company that's gone out of business, and you shouldn't have to worry about losing your money if the operator goes bust before you leave, as long as you make sure the agent or operator you book with has the right protection. Cover all the bases and you won't go far wrong...
You might also like...
Mum1888 - Your Question:
I put a deposit on a holiday but took ill. I can't get I suance due to te heart condition I now have, therefor I can't go on holiday. Tried to cancel my holiday before making the remainder of the cost. I'm nor due to go on holiday until May. What can I do
---
Our Response:
Check the terms and conditions of your holiday booking. It will tell you how much refund you will be entitled to. You can expect to lose your deposit and incur an admin fee as a minimum.
YourTravelRights
- 18-Feb-16 @ 12:58 PM
I put a deposit on a holiday but took ill. I can't get I suance due to te heart condition I now have, therefor I can't go on holiday. Tried to cancel my holiday before making the remainder of the cost. I'm nor due to go on holiday until May. What can I do
Mum1888
- 17-Feb-16 @ 9:31 AM
@CC. This does sound a little unreasonable and this specific exclusion doesn't seem to make sense if you became ill after purchasing the insurance. Take the policy to your local Citizen's Advice Bureau or Trading Standards to see if this is reasonable.
YourTravelRights
- 28-Jul-15 @ 12:17 PM
Hi I am really upset as my husband and I were due to go on holiday on 17 July to Turkey - our first holiday together in years and we had saved so hard for it. Unfortunately, I was taken ill with gastro-enteritis a week before and felt awful so had to cancel, hoping to rebook a few weeks later. I gained a medical certificate from the doctor - costing £42 - and sent a claim to my travel insurer, ERV Insurance, with whom I had taken out the premium cover.They have just told us our claim has been declined as'we bought the policy AFTER booking the holiday'. I am gobsmacked and so upset as of course we bought the policy afterwards, otherwise we would not have known where we were going or the exact dates. After all the disappointment of being unwell and having to postpone, we now have lost a holiday outright as well as the £1200 pounds it has taken us a whole year to save for. The company have sent us a copy of the Exlusion in the policy which does stipulate this fact but it comes so far into all the small print - which I had checked rigorously in terms of claiming for medical conditions and had followed to the letter - but had no then seen another area which states this exclusion. I feel I have been cheated as I bought the policy online, did not receive the docs until AFTER purchasing the policy AND thoroughly read the 7 page document outling all the major terms and conditions. The Exclusion was on page 21 of a second document they sent. Is anyone able to offer any advice to help me appeal my case? Many thanks Claire
@midge. Check the insurance policy. Family disputes are not normally covered.
YourTravelRights
- 14-May-15 @ 2:01 PM
If a family are going away and you fall out and half the party cancel,can you claim on your holiday insurance ?
midge
- 10-May-15 @ 5:07 PM